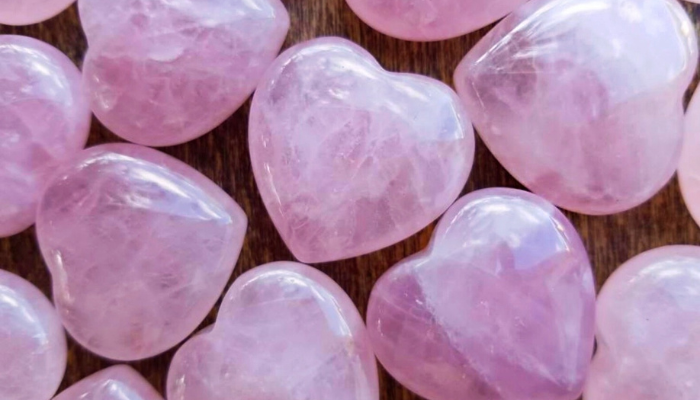 Disclaimer: Links in this post may be affiliate links, If you click on them and make a purchase, a small commission at no additional cost to you may be received.
ROSE QUARTZ CRYSTALS | Rose Quartz is a highly sought-after stone for jewelry, crystal collections, and holistic healing practices due to its significant value and beauty. Its soft pink hue represents the essence of gentleness, calmness, femininity, compassion, and love. The gentle yet powerful energy of Rose Quartz encourages love and understanding, providing a soothing vibration that can bring a sense of calmness to the mind, body, and soul. Its healing properties are widely recognized and sought after by those seeking a greater sense of emotional balance and overall wellbeing.
What is rose quartz?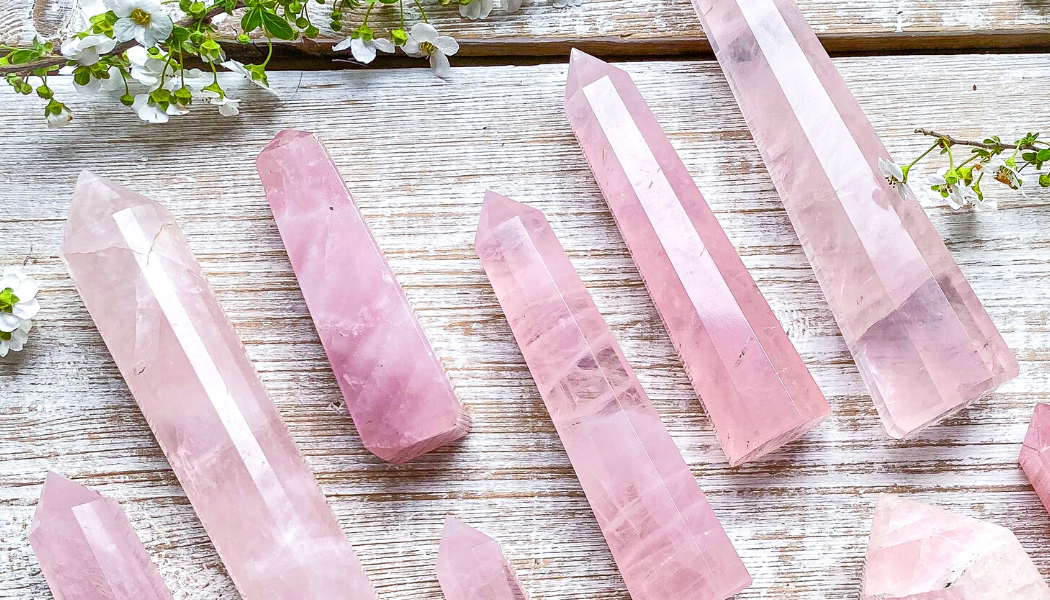 Rose Quartz is a beautiful variety of crystalline quartz that displays a delicate pink color, with a translucent transparency and a lustrous, glassy sheen. As a member of the hexagonal crystal system, its internal structure is characterized by six-sided prisms that give it a unique geometric beauty.
Where is rose Quartz found?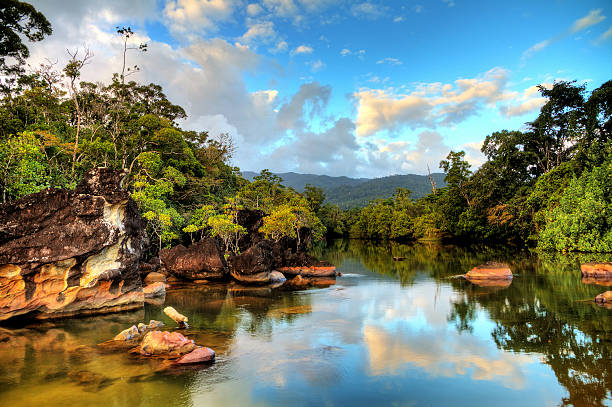 Rose Quartz is a widespread gemstone that can be found in many deposits around the globe. The majority of the world's supply comes from Brazil, South Africa, India, and Madagascar, although it is also sourced from Namibia, Mozambique, and Sri Lanka.
In the USA, a notable deposit was discovered near Custer in South Dakota, yielding significant quantities of this stunning crystal. Its natural abundance makes it an affordable choice, reducing the demand for synthetic alternatives, although it is worth noting that laboratory-grown rose quartz is available.
With a hardness rating of 7 on the Mohs scale, this resilient gemstone is well-suited for use in various types of jewelry, and its versatility has made it a popular choice in both everyday and luxury accessories.
How are rose Quartz crystals formed?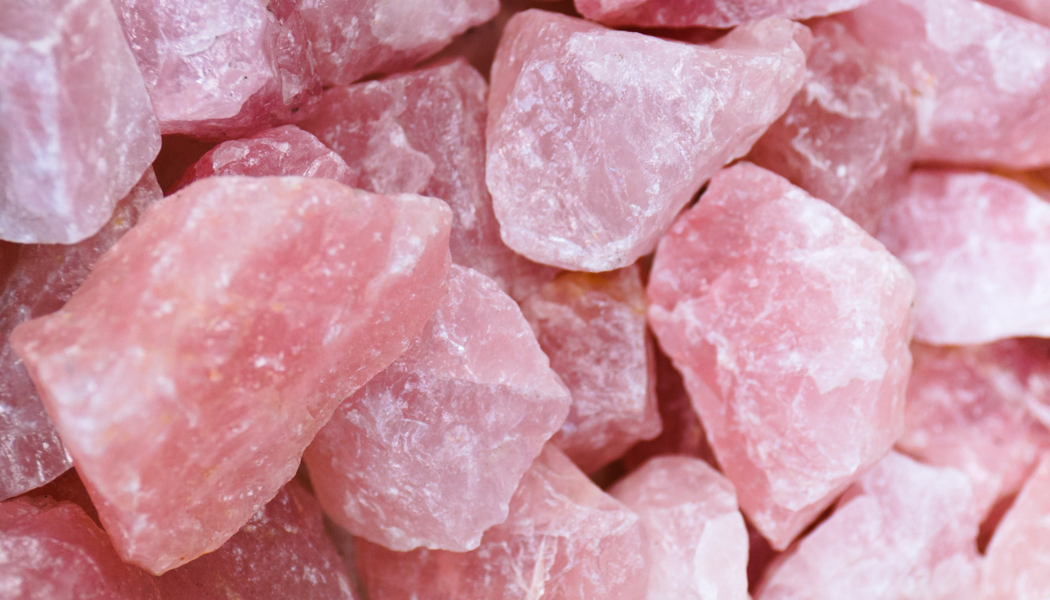 Similar to other forms of quartz, the majority of Rose Quartz is created via the process of magma crystallization. Nevertheless, it is not the only way this mineral forms, as it can also be found in hydrothermal veins. Unlike other types of quartz, Rose Quartz is not known to form individual crystals but rather large, irregularly shaped chunks.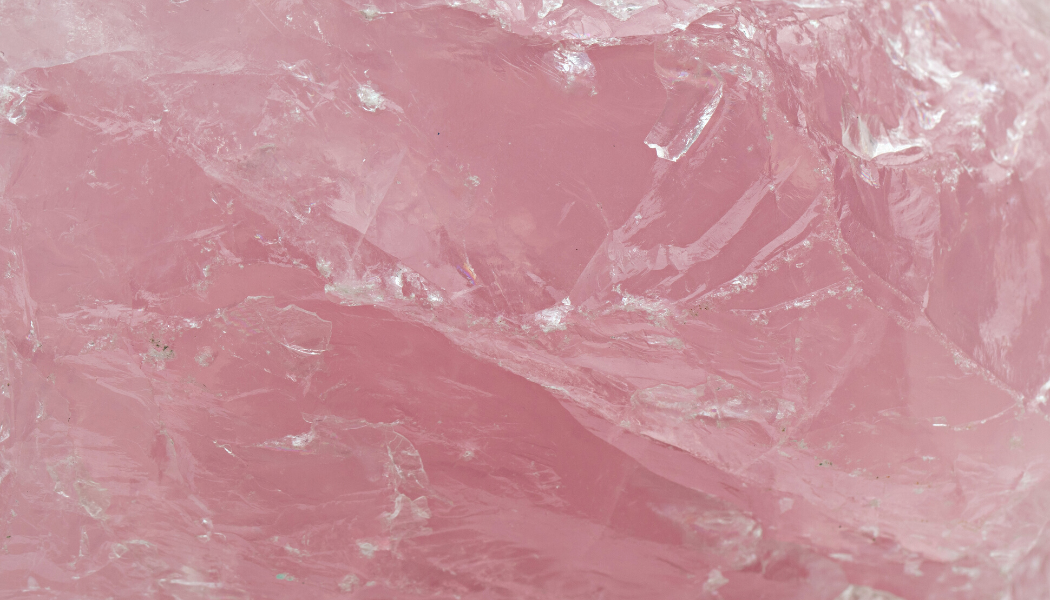 What are the different colors of Rose Quartz Crystals?
The color of this lovely crystal ranges from very light pink to medium-dark pink. The most appealing color typically occurs in larger sizes. Small rose quartz specimens with vivid color tend to be scarce. Rose quartz is usually found in massive form, so well-shaped crystals are sought after.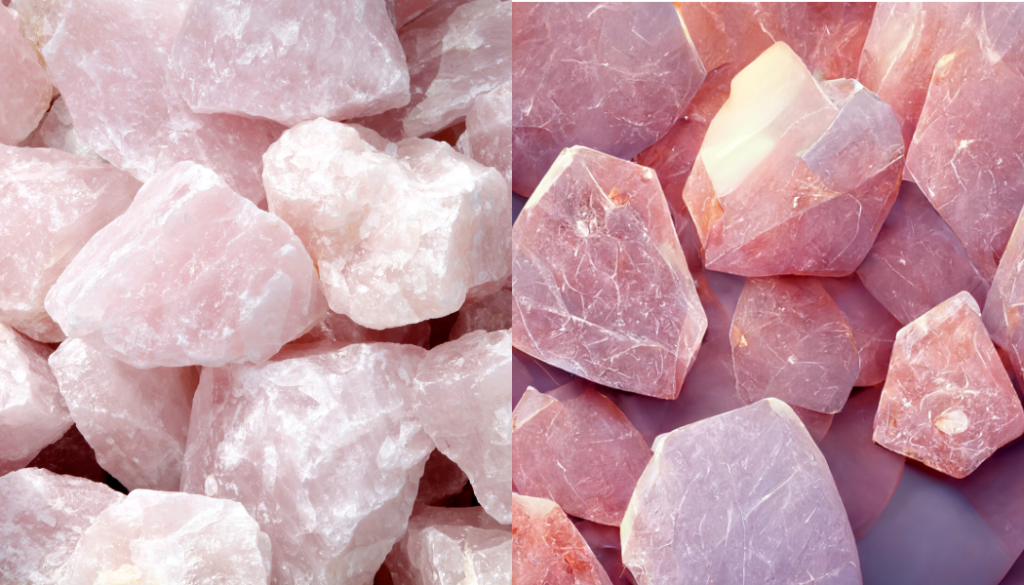 While not proven scientifically, many claim that crystals can aid physical healing
---
What Are the Healing Properties, Meanings, and Uses of Rose Quartz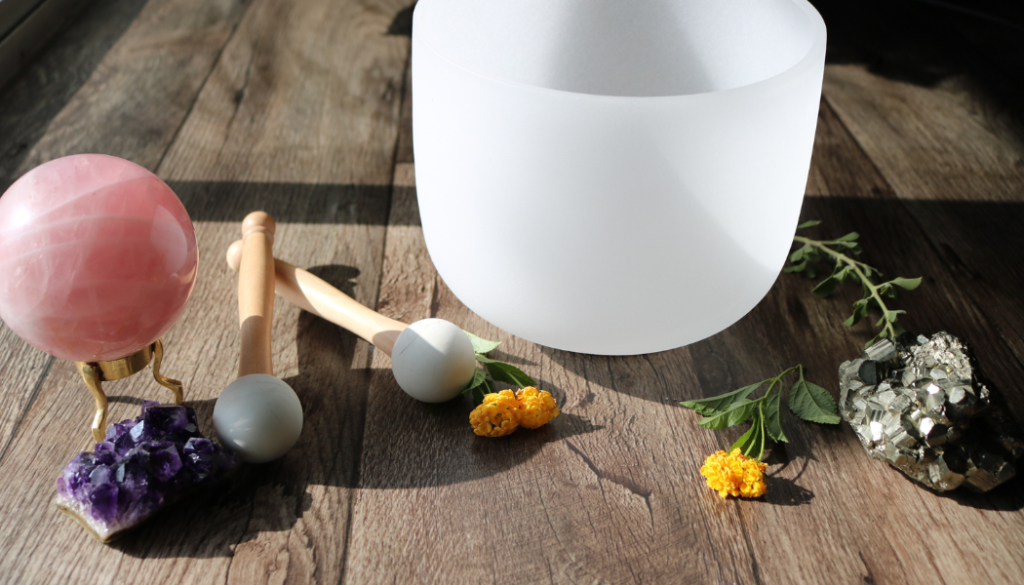 Chakras – Heart Chakra
Zodiac – Taurus, Libra
Planet – Venus
Element – Earth, Water
Numerical Vibration – Number 7
"Rose Quartz is revered as the stone of universal love, renowned for its ability to restore trust and harmony in relationships while fostering unconditional love. This exquisite crystal purifies and opens the heart chakra, promoting not only love and friendship, but also deep inner healing and a profound sense of peace. Its gentle and calming vibration is particularly beneficial during times of grief and heartbreak, as it dispels negativity and replaces it with an infusion of loving energy. It also inspires self-forgiveness and self-acceptance, invoking self-trust and self-worth. This precious gemstone is even believed by some to promote fertility and to provide protection to both mother and unborn child during pregnancy"
Rose Quartz Crystal Properties
Self-Love
Kindness
Friendship
Patience
Joy
Romance
Empathy
Unconditional Love
Fertility
I am filled with pure love & light

heart chakra mantra
HOW TO CLean & CARE FOR Rose Quartz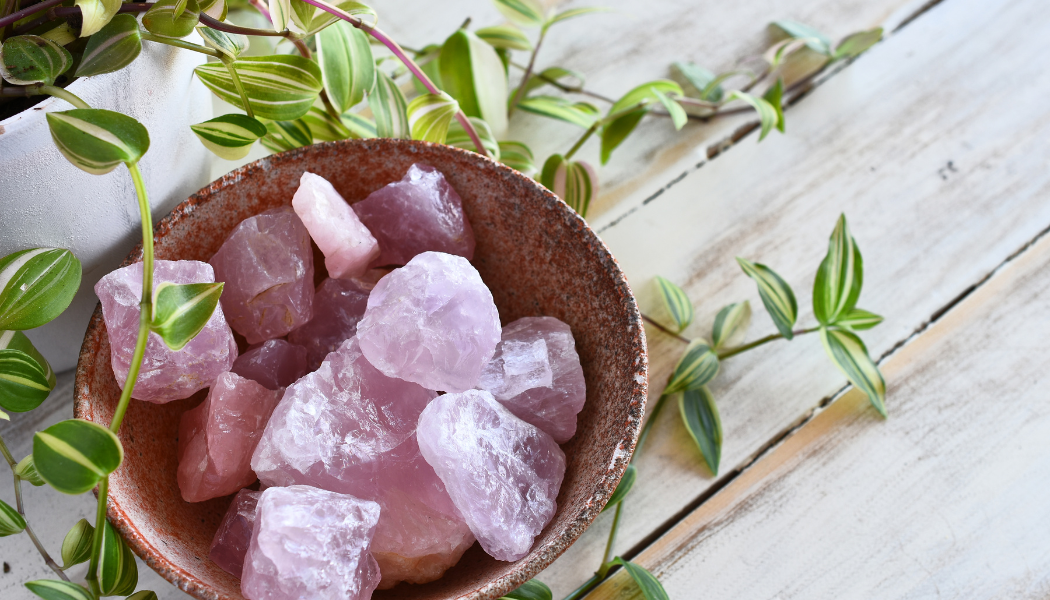 Rose Quartz Crystal Jewelry
You can soak your crystal it in a bowl of warm soapy water for 10-20 minutes and rinse it off with water. If it needs a little bit of scrubbing, use a very soft toothbrush.
DO NOT leave your rose quartz in direct sunlight for a prolonged period of time because the color can start to fade.
JEWELRY CARE: FOLLOW THESE GUIDELINES TO KEEP YOUR JEWELRY LOOKING ITS BEST
Avoid direct contact with perfumes, body lotions, hairsprays & harsh chemicals
Remove your jewelry before going to bed
Avoid long direct sunlight, heat, cold or extreme humidity
Remove jewelry before bathing, showering or swimming
Clean your jewelry occasionally with soft soap and a soft cloth
Store your jewelry in a jewelry box when not in use
Remove jewelry when doing physical activities
HOW TO CLeanse & Charge rose Quartz Crystals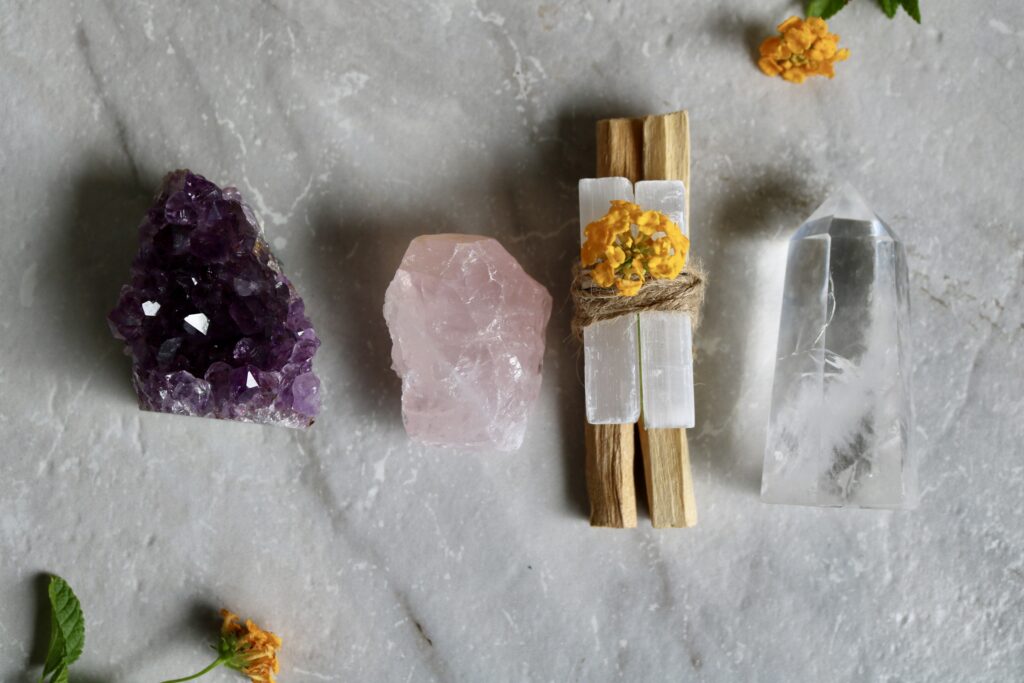 You should cleanse your crystals to rid any potential negative energy. The more you use a crystal, the more energy it collects. Cleanse your crystals regularly.
Best ways to charge and Cleanse rose quartz
Smoke – Sage, Incense, Palo Santo
Moonlight – Sit crystals out in the moonlight
Sound Bath – Singing Bowls, Bells, Drumming, Cleansing Frequency
Salt Bath – Sit in a bowl of salt
Selenite – Place your crystals on or near Selenite
Earth Cleansing – Place your crystals right on the Earth.
What are the myths and legends about Rose Quartz?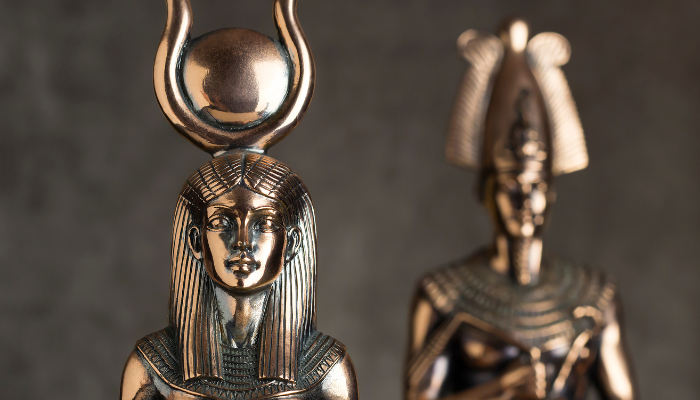 For centuries, Rose Quartz has been celebrated for its ability to enhance self-love, beauty, and foster loving relationships with others. The delicate, pink hue of this quartz has been woven into ancient legends dating back to 600-700 BC.
Among the Greeks, Rose Quartz was particularly esteemed, and stories have been passed down through the ages that illustrate the powerful properties of this precious gemstone. In Greek mythology, deities such as Cupid, Adonis, Aphrodite, and Eros were said to have utilized the stone to restore, renew, and recharge love.
Furthermore, in an Ancient Egyptian beauty ritual, women would rub Rose Quartz on their faces. It is said that the goddess Isis herself taught this practice and collected tumbled stones of Rose Quartz from the Nile to help preserve her own beauty.
---
GEMOLOGICAL PROPERTIES OF Rose Quartz
Color Pink
Family Quartz
Mohs Scale Hardness 7
Lustre Vitreous
Crystal System Trigonal
Transparency Transparent to opaque
Chemical Formula SiO2
Rose Quartz Heart Chakra Meditations
Turned phone sideways for WIDE VIEW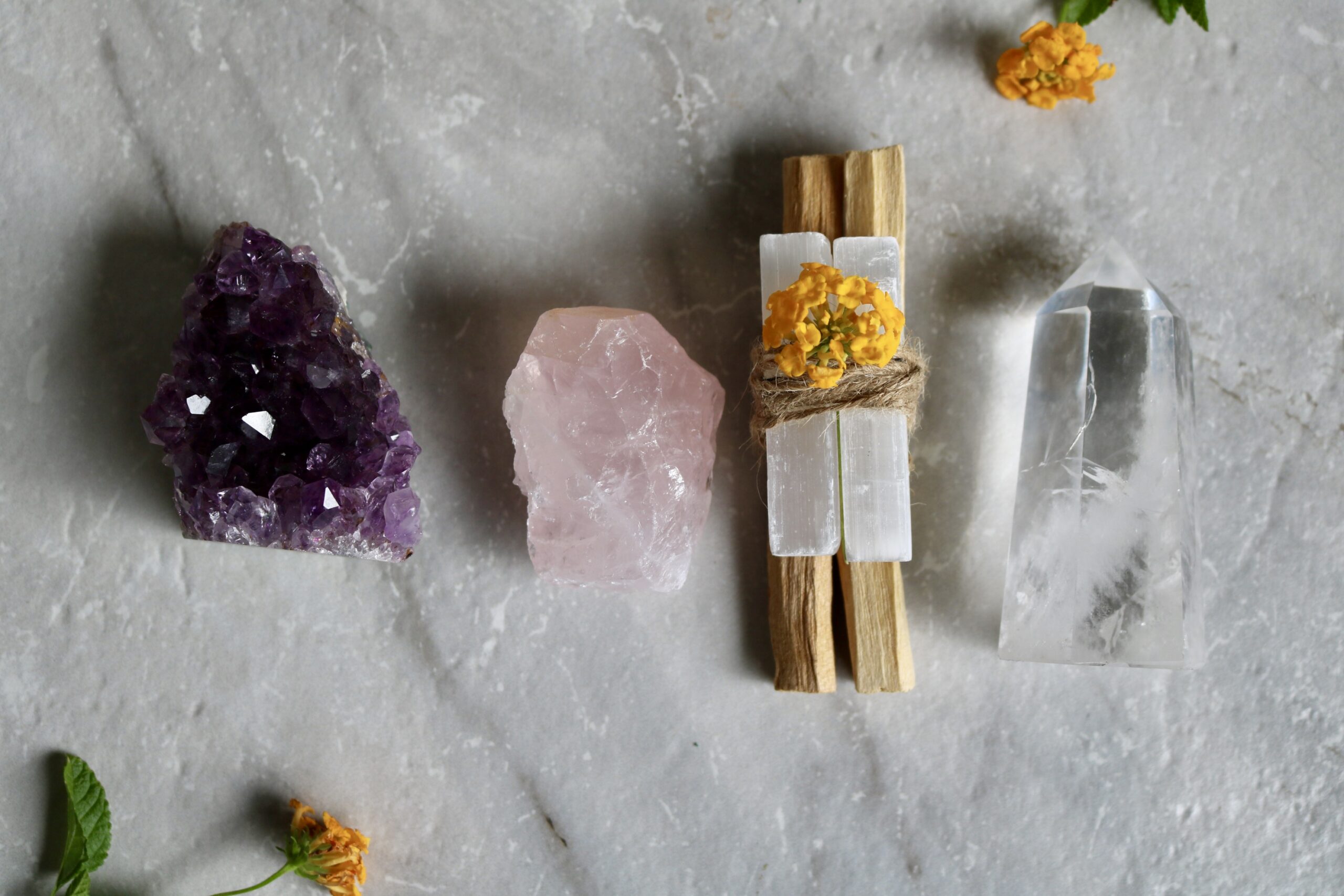 "Surrounded by Love" heart CHAKRA MEDITATION
Sit or lay down in a comfortable position
Exhale out your mouth completely
Palms facing upward to receive energy
Have an rose quartz crystal in the middle of each palm
Inhale through your nose
Exhale through your mouth slowly
Let your breaths be long and slow
Repeat for 10 breaths
Let your breath come back to its normal rhythm
Find stillness
Repeat MANTRA
MANTRA : The universe surrounds me with love
---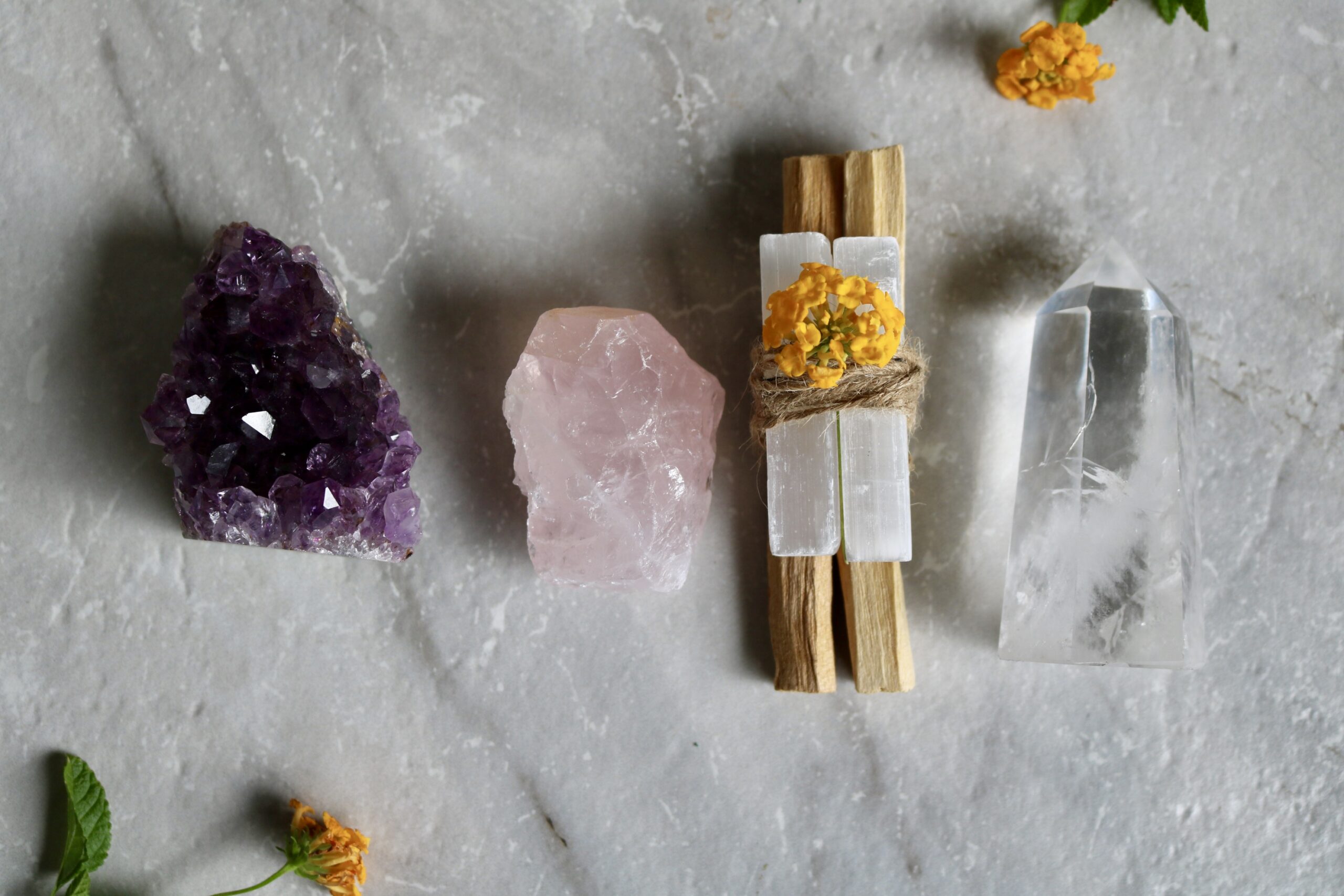 "Inner Peace" Heart CHAKRA MEDITATION
Place an obsidian or smokey quartz crystal between your feet

Place an amethyst crystal above your head *Crown chakra area
Lay down in a comfortable position
Place a rose quartz crystal on your heart chakra
Palms facing upward
Inhale through your nose
Exhale through your mouth slowly
Let your breaths be long and slow
Repeat for 10 breaths
Let your breath come back to its normal rhythm
Find stillness
Repeat MANTRA
MANTRA : I am at peace with myself
---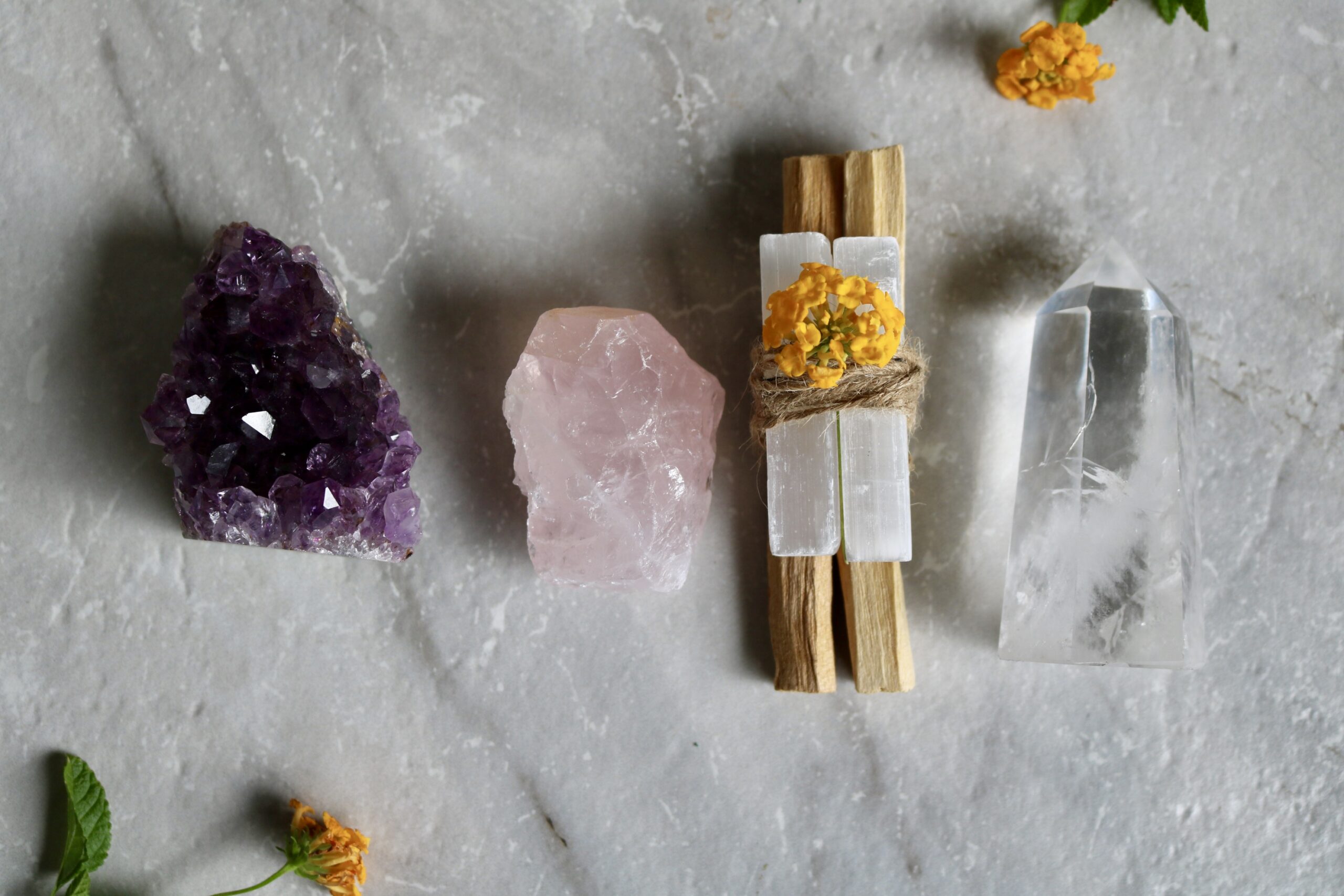 "Radiate Love" Heart CHAKRA MEDITATION
Sit in a comfortable position

Palms facing upward to receive energy

Place a rose quartz crystal in each hand

Tilt your head slightly upward *Try in a spot with sunlight

Exhale out your mouth completely

Inhale through your nose

Exhale through your mouth slowly

Let your breaths be long and slow

Repeat for 10 breaths

Let your breath come back to its normal rhythm

Find stillness

Repeat MANTRA
MANTRA : I radiate love and find happiness everywhere I go.
---
RELATED LINKS | SOURCES
CRYSTAL HISTORY SERIES: ROSE QUARTZ | Gems World
Rose Quartz Crystal: Meaning, Healing, and How to Use | Healthline
Healing Properties Of This Beautiful Pink Crystal | TRuly
Rose Quartz Meaning And Everyday Uses | Tiny Rituals
Rose Quartz Associations | Charms of Light
Madagascar Minerals | Rose Quartz
Rose Quartz Meaning | Gemstone Well
Rose Quartz Information | Mineral Miners
---