Crystals for the Solar Plexus | Let the essence of light and fire dance within the vibrant energy of the third chakra, capturing its radiant golden glow. Welcome to the sanctuary of the solar plexus, where warmth and life force intertwine. Just as the sacral chakra resonates with crystals and gems in hues of fiery yellows, burnt oranges, and earthly tones, so too do they hold the power to awaken your spirit, infusing you with joy and vitality. Prepare to explore these gemstones that shimmer with the breath of life.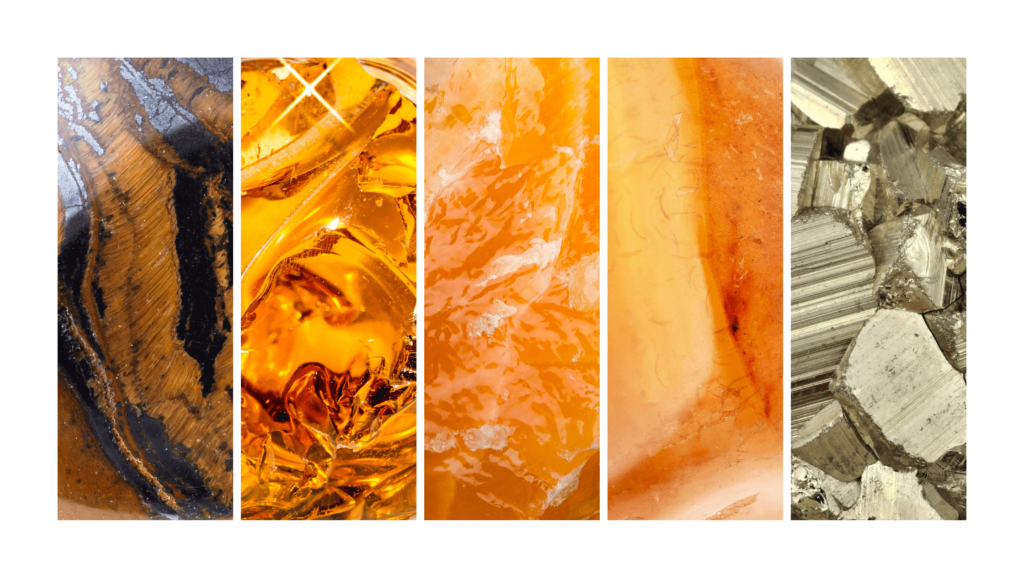 Crystals for the Solar Plexus Chakra
Nestled beneath the breastbone, the solar plexus chakra, known as Manipura in the Sanskrit language, embodies our ego and confidence. While ego may carry negative undertones, it plays a crucial role in our ability to balance our needs, establish boundaries, embrace self-assurance, and tap into the essence of our warrior spirit. Manipura, meaning 'city of jewels' in translation, invites us to cherish our own precious self-worth and reservoirs of energy.
Much like every other chakra, the solar plexus profoundly influences our overall well-being, inner wealth, and emotional equilibrium. When the flames within our fire center burn brightly, we are brimming with potent energy, endowed with the tenacity and skill to pursue our ambitions, ignited by passion, and imbued with unwavering confidence that propels us forward.
However, an blocked solar plexus can present challenges. Physically, blockages may manifest as digestive issues, liver ailments, or chronic fatigue, leaving us weakened and weary. Emotionally, we may suffer from low self-esteem, feeling adrift and insignificant, overwhelmed by the prospect of turning our thoughts into action. Life may appear disinteresting, and a perpetual sense of guilt may weigh us down, leading us astray. But fear not, for you need not remain a smoldering wreck. Ignite the flame anew, strike a match, and call upon the radiant glow of these crystals to rekindle your solar plexus.
CLICK ON A CRYSTAL TO EXPLORE ITS PROPERTIES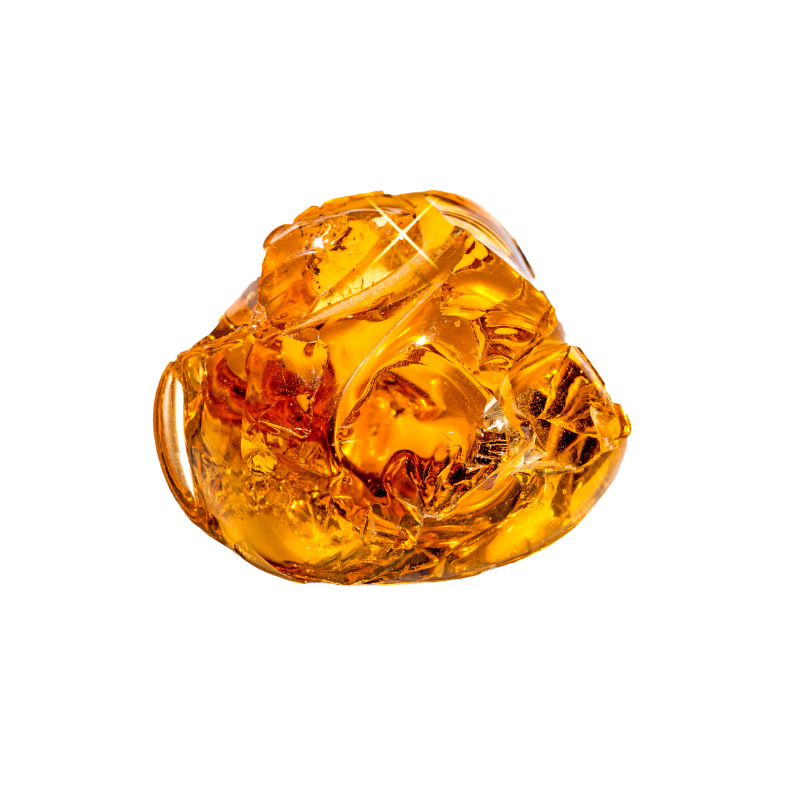 ---
How can you use these crystals for the Solar Plexus Chakra?
Crystal Healing: Place a solar plexus crystal directly on your upper abdomen, Citrine, yellow calcite, tiger's eye, and amber are excellent choices.
Crystal Meditation: Hold a solar plexus crystal in your hand during meditation. Close your eyes, focus on your breath, and bring awareness to your Solar Plexus Chakra. Visualize the crystal's energy infusing the chakra, restoring confidence and inner strength.
Crystal Jewelry: Wear jewelry such as a pendant or bracelet, allowing their energy to remain close to your chakra throughout the day.
Chakra Layout: Lie down and place a crystal on your Solar Plexus, combine this with deep breathing and visualization for a holistic chakra healing session.
Affirmations and Mantras: The power of affirmations or mantras specifically focused on the Solar Plexus with the presence of a solar plexus crystal. Repeat empowering phrases while holding or wearing the crystal to amplify their effect.
Crystal Massage or Reiki: During a massage or Reiki session, request the use of solar plexus crystals. The practitioner can place the crystals on your Solar Plexus Chakra, allowing their energy to support the release of blockages and promote balance.
Crystal Bath: Add solar plexus crystals to your bathwater and immerse yourself in their energetic essence. Visualize the crystal's energy enveloping and harmonizing your Solar Plexus Chakra as you soak.
Sleep with Crystals: Keep a solar plexus crystal under your pillow or near your bedside while you sleep. This allows the crystal's energy to work on your chakra as you rest and recharge.
Remember to cleanse and recharge your crystals regularly to maintain their optimal energy. Trust your intuition when choosing which crystals resonate with you and experiment with different methods to find what works best for your personal journey of Solar Plexus healing and activation.