You are probably here because you are thinking of staying at NYX Cancun All-Inclusive Hotel. Keep reading to see if this hotel is the right choice for you!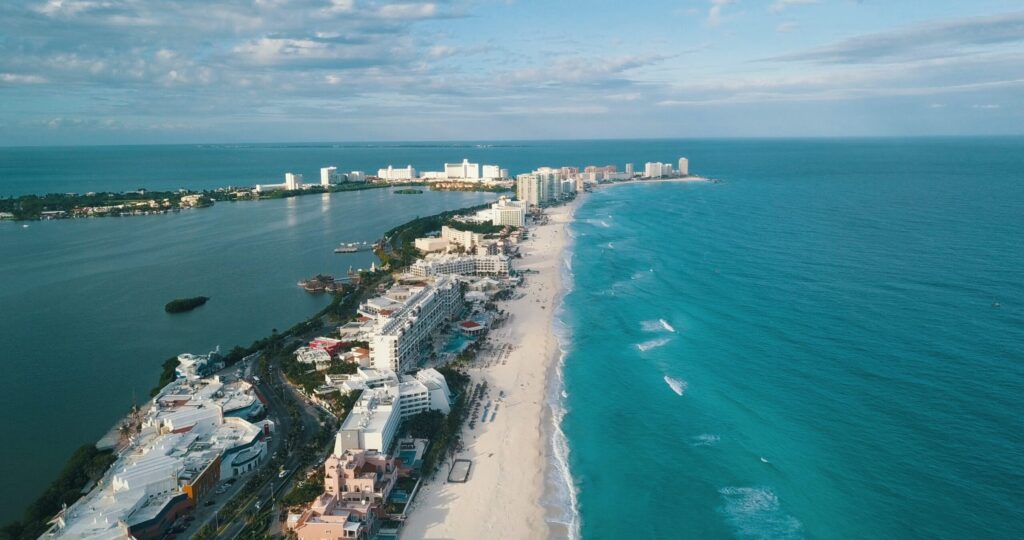 Disclaimer: Links in this post may be affiliate links, If you click on them and make a purchase, I may receive a small commission at no additional cost to you.
---
NYX Cancun All-Inclusive hotel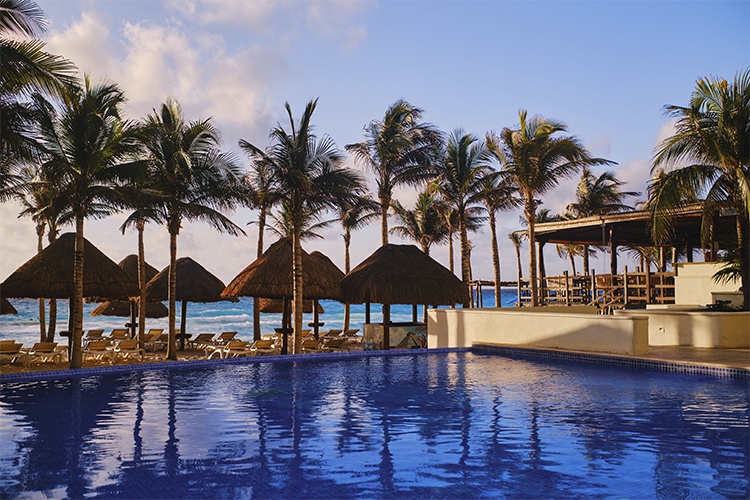 When booking your vacations you must book according to YOUR needs
OUR MEXICO CANCUN CHECKLIST
A nice small boutique hotel. Walkable resort with no trams needed to get around.
Affordable all-inclusive 8 day stay. $150/person/day =$1200/person.
Affordable massages. Since I planned on getting a massage everyday.
All-inclusive delicious restaurants.
A beach that was very close to walk to from the room.
A gym
Excursion Desk. One day to explore Chicken Itza.
Fun activities
Beach cabanas
---
NYX All-Inclusive Hotel DETAILS
A small hotel with under 200 rooms
All-inclusive
Beachfront
Excursion Desk
Airport Pickup
Affordable Beach Cabanas
Massages on the beach
Yoga, water activities, boxing classes
8 minute walk from Isla Mall
The lovely Hotel NYX Cancun is located on a 14 miles stretch of pristine beachfront in Cancun's hotel zone. We booked our 8 day all-inclusive stay thru http://booking.com. We do plan ahead. We locked in our room rate 4 months in advance.
There are many websites that you can book your vacations on. What I like about booking.com is that they give you the option to pay now or later. Paying later gives you time to budget and save.
---
NYX All-Inclusive Hotel Hotel Master Suit Room Tour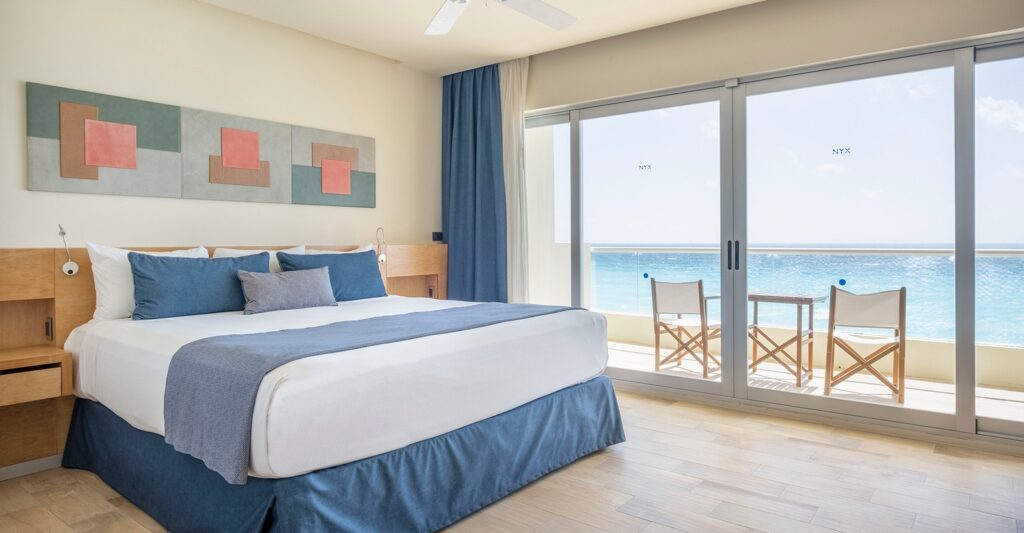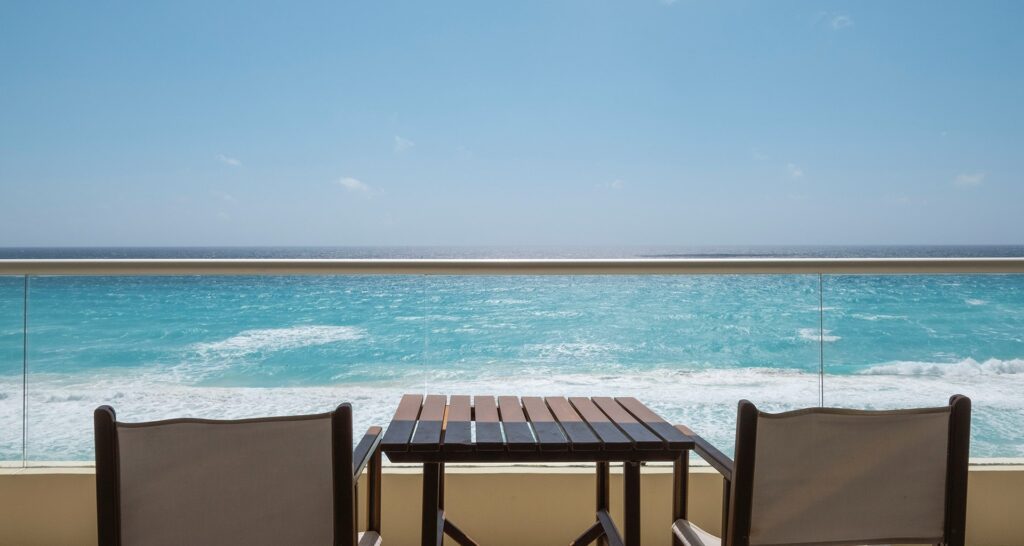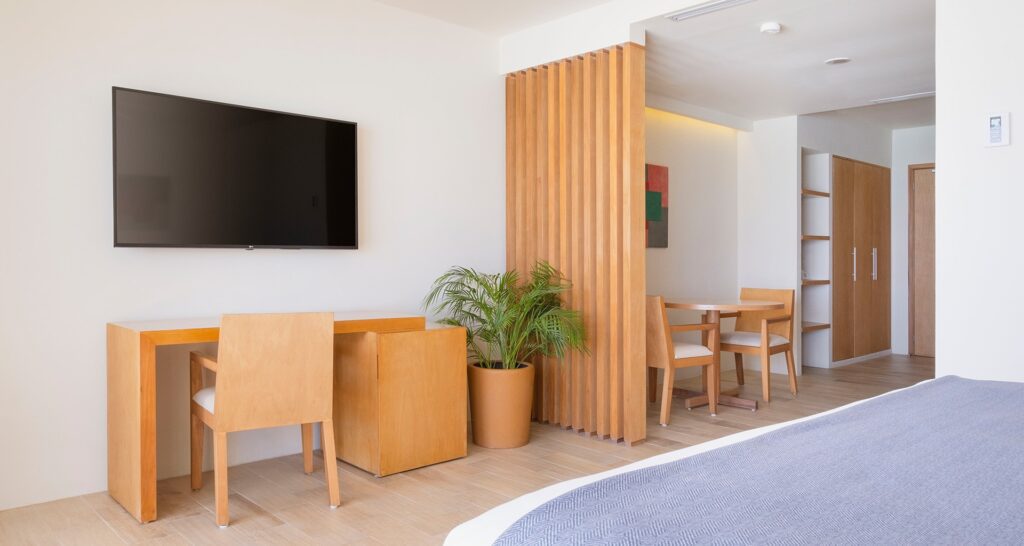 PRO TRAVEL TIP: If you are staying on vacation longer than a week, and have 2 people in a room, upgrade! You will always appreciate the extra space.
We upgraded to the Master Suit- Ocean View and it was a very spacious room.
Take a look at the room tour
---
---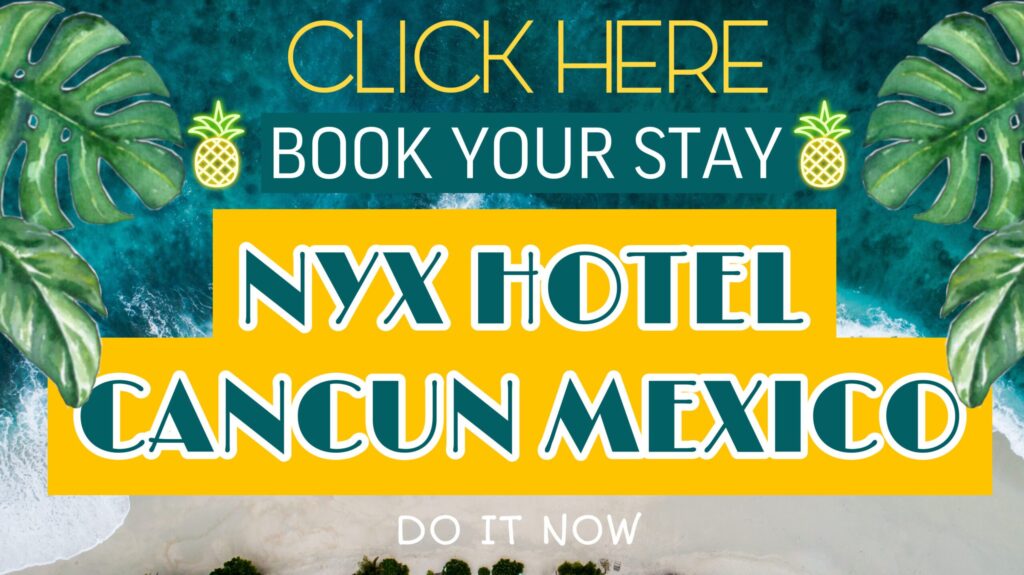 ---
BOOKING.COM REVIEW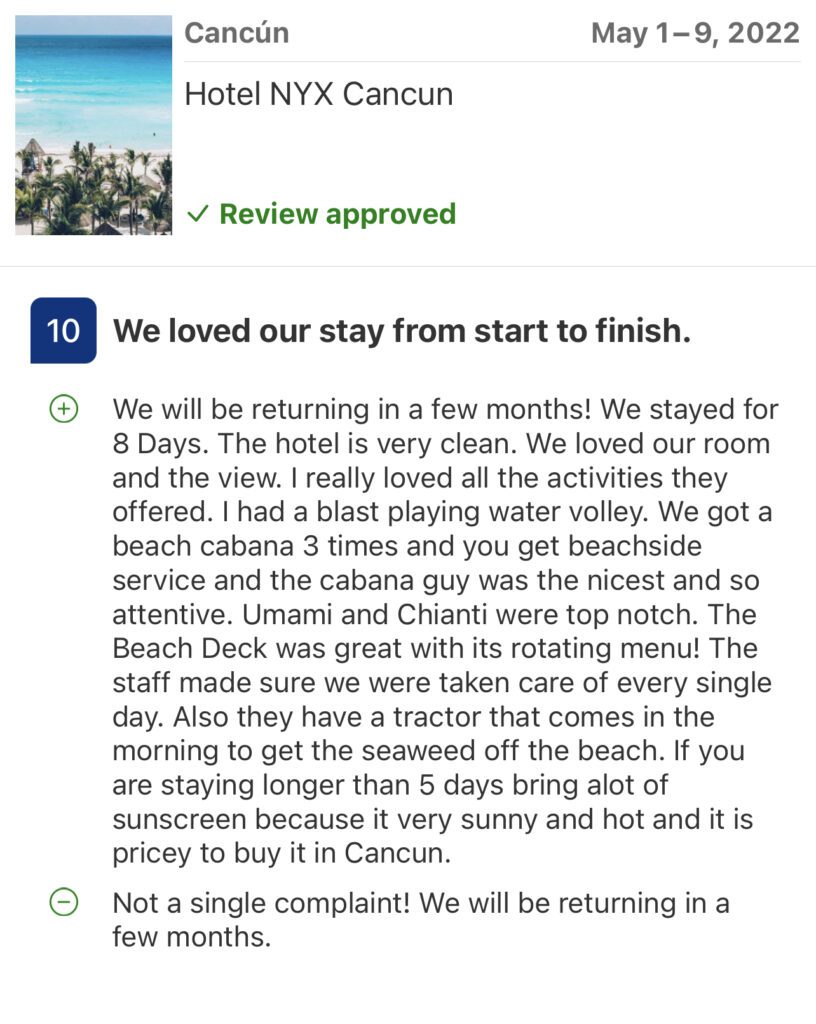 ---
QUESTIONS YOU MUST ASK YOURSELF BEFORE BOOKING YOUR NEXT HOTEL
Do you want an all-inclusive resort?
Do you want an intimate setting?
Do you only want free breakfast?
Do you want to do excursions?
Do you want massages on the beach?
Do you want staff that will learn your name?
Do you want a party hotel?
Do you want a romantic dinner on the beach?
Do you want a luxury vacation?
---
–SUBSCRIBE–
WATCH IF YOU PLAN ON STAYING AT NYX CANCUN HOTEL

WATCH | NYX Cancun Mexico 2022 Vlog
---
---
Frequently Asked Questions About NYX Cancun Hotel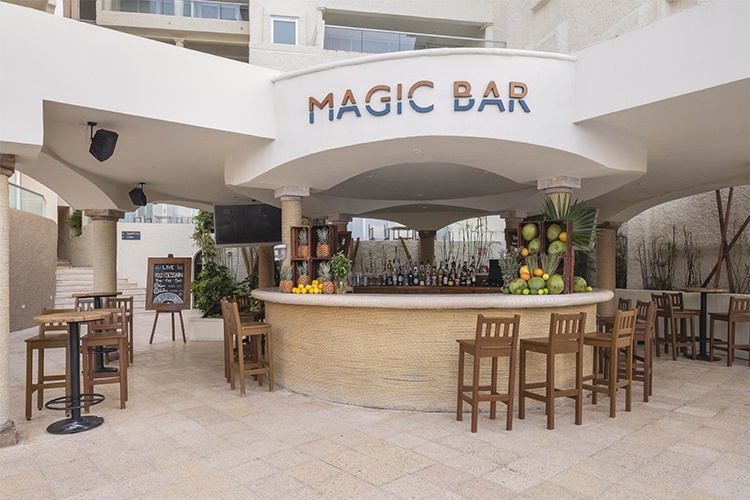 Are the restaurants at the NYX Cancun Hotel included?
If you have all inclusive, The Restaurant Deck, breakfast buffet, and Sushi Bar at Umami is included.
Umami and Chianti All-Inclusive is only included if your stay is longer than 3 days you have to make a reservation since they open at night for dinner.
We stayed for 8 days and went went to Umami once and Chianti twice.
The Restaurant Deck has a rotating menu, meaning it changes every night.
If you have all-inclusive and get a cabana, you receive beach side service.
They have a grill on the beach that pumps out lunch dishes.
The taco spot in front of the hotel is NOT INCLUDED.
La Isla shopping mall is a 8 min walk and has plenty of restaurants.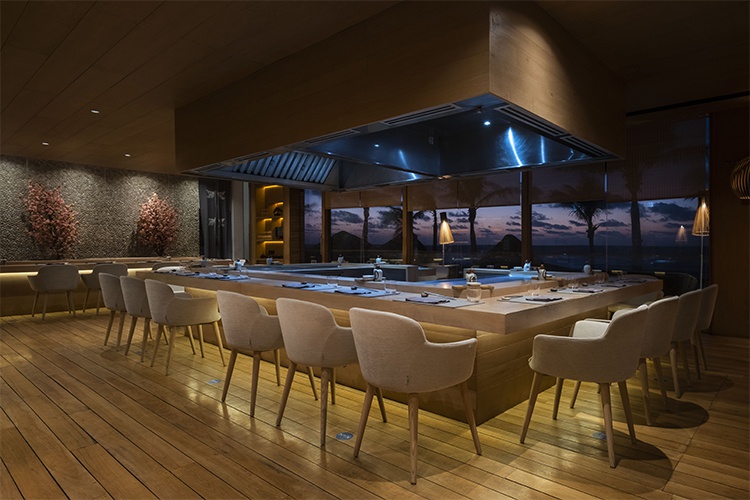 ---
Do you recommend reserving a cabana a day before or is it okay to get a cabana that same day?
We never had a problem getting a cabana the day of during the weekday. You probably should reserve if you want one on the weekend.
During our stay the cabana was 500 pesos for the whole cabana all day.
If you have all-inclusive you will have your own cabana host.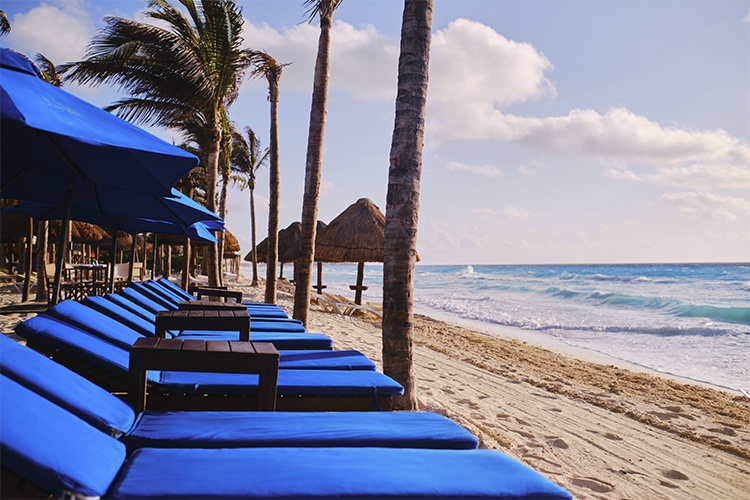 ---
I have heard stories that the air conditioning at this resort is not very good. How was it during your visit?
We did not have any problems in our room.
Keeping all the doors closed will keep your room nice and cool.
---
Are there a lot of restaurants at NYX Cancun Hotel?
NYX Cancun Hotel has less that 200 rooms. Small and intimate.
They have a breakfast buffet in the mornings. Plenty of options with a hot station.
The Beach Club Deck is open for lunch and dinner, with a rotating menu.
For lunch they cook on the grill on the beach.
Umani and Chianti are the upscale restaurants.
Umami has all you can eat sushi from lunch till close.
Chianti is Italian.
All of those I stated are include in the all inclusive with some guidelines.
They have a tacos spot right in front of the hotel that is not included, but its very inexpensive and good.
La Isla shopping mall is a 8 min walk and with many restaurants to choose from.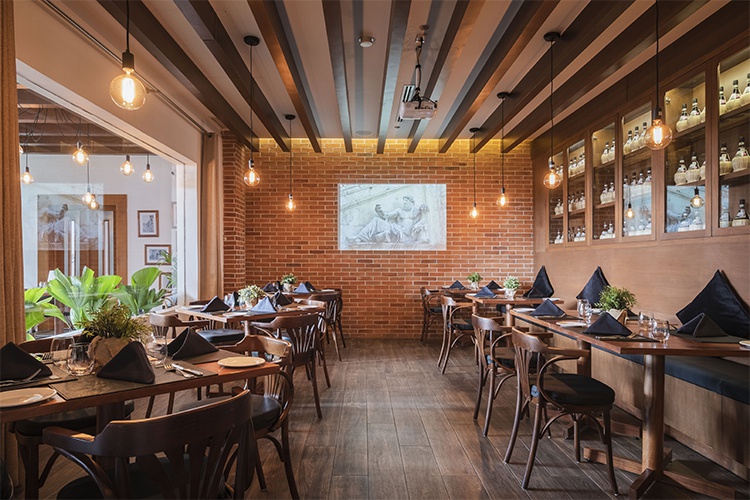 You make your dinner reservations at the reservation desk down in the lobby!
TRY to make your reservations the day before 1pm.
If you want a place with a lot of restaurants, NXY Cancun Hotel might not be for you. They do a good job of rotating menus. We stayed for 8 days and enjoyed all of the food. We were actually happy we got Italian night twice
---
For your anniversary did you contact the hotel directly or through who you booked the hotel?
I stated "wedding anniversary " in the special request box. They responded and sent me a link to the special request coordinator.
I suggest you email them with your NAME and DATES OF STAY with your special request. They will guide you in the right direction.
---
How do you book a massage and how much are they?
Your massage reservations are reserved at the massage deck on the beach!
They also walk around with a clip board asking guest if they want to get put on the schedule.
At the time we went, the prices started at 30 minutes for $40USD.
I RECOMMEND to reserve the massages early because we noticed they get tired towards the end of the day.
---
---
---
My Travel Essential RECOMMENDATIONS For Mexico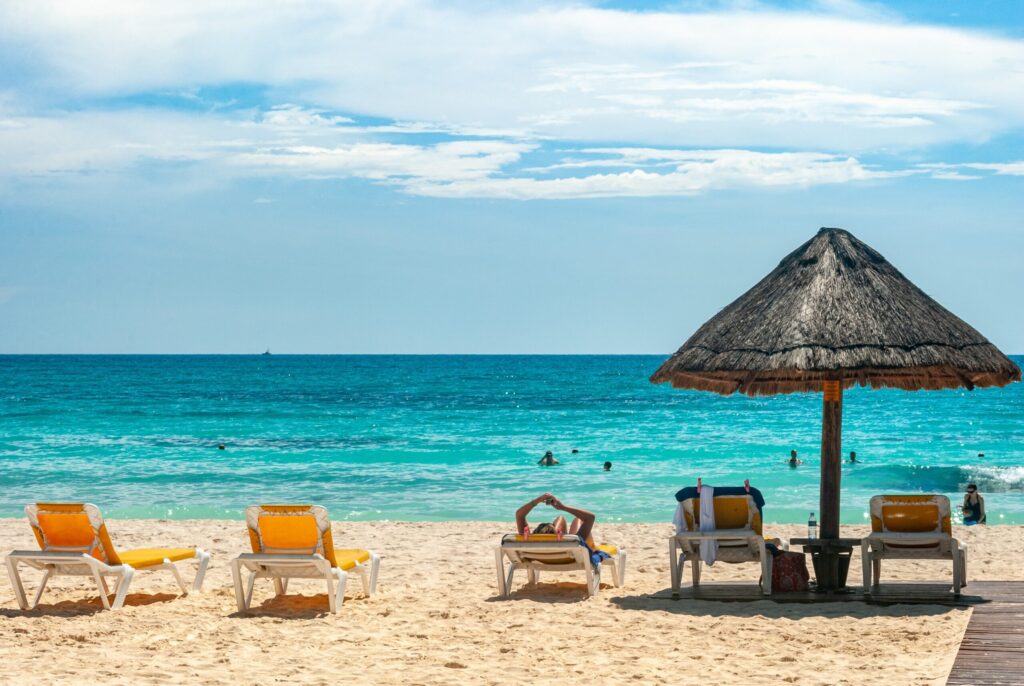 PROTECT YOUR SKIN
SUNSCREEN
Mexico is HOT! Hottest months are April and May. I recommend you bring facial sunscreen, spray sunscreen and a lotion sunscreen. NYX Cancun Hotel has a convenience store onsite but the sunscreen will run you between $20-$30. So buy it before you go.
SUGGESTION: IF YOU THINK YOU ONLY NEED 2 sunscreen bottles, PACK 1 OR 2 MORE!
My favorite facial sunscreens
Spray Sunscreen
Lotion Sunscreen
---
---
2. INSULATED BOTTLE
Once again its HOT! If you take the plastic water bottles from the rooms outside, you will be drinking warm water very quickly. Get an insulated water bottle and pour the water into the bottle to keep them cool! I have 3 bottles from this band below! Trust me you will be happy you got this! Your water will stay cold.
---
3. LARGE HAT
A Large hat will give you extra protection from the sun. It will give extra protection to your face and neck.
---
4. UV LONG SLEEVE SHIRT
Having a UV long sleeve shirt is a game changer! Lightweight, breathable, moisture-wicking fabric keeps you dry and cool feeling. Have a UV shirt will also limit your sunscreen usage! You can also wear it in the ocean and pool. The shirts dry off quickly. You can get them off of Amazon.
They also have great deals on UV shirts at Costco or Target.
---
Check out these helpful videos
Isla Mujeres – Only 20 Min From Cancun!
---
Cancun Travel | Top 10 Best Things to Do in Cancun
---
Top 10 Best Cancun Mexico Scams Don't Get Tricked Here Must Watch
---