Crystals for the Heart chakra | The Heart chakra, also known as Anahata in Sanskrit, resonates at the center of our being, pulsating with love and compassion. It serves as a radiant bridge, connecting the grounding energies of the lower chakras with the ethereal realms of the higher chakras. Within this magnificent gateway, we find the wellspring of compassion, trust, empathy, self-care, and forgiveness.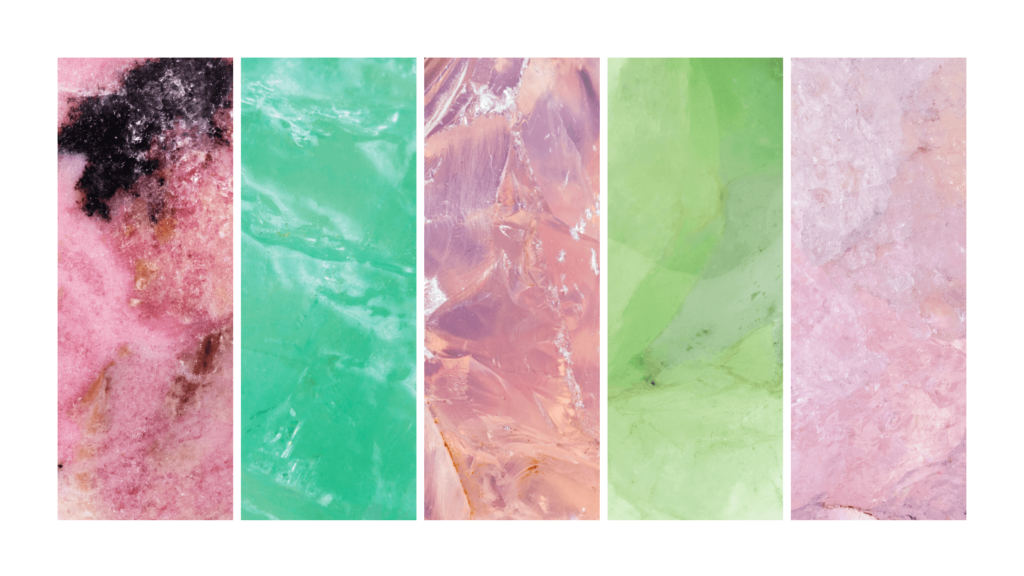 Love, in all its forms, finds its true essence within the heart chakra. But let us not forget the importance of self-love. It is a vital aspect that empowers us to make choices that honor our well-being, release old traumas, and nurture ourselves for a more profound and fulfilling existence.
Crystals for the heart Chakra
Crystals are remarkable allies in dissolving these stagnant energies and revitalizing the heart space. While we often associate soft pink gemstones with the heart chakra, the gleaming greens also hold a special resonance with this center. These crystals not only radiate loving energy but also imbue us with strength, self-worth, happiness, and harmonious vibrations.
Explore healing heart chakra crystals that will sweep you off your feet. Embark on a transformative journey, allowing the power of these sacred gems to open your heart, heal your wounds, and replenish your soul.
CLICK ON A CRYSTAL TO EXPLORE ITS PROPERTIES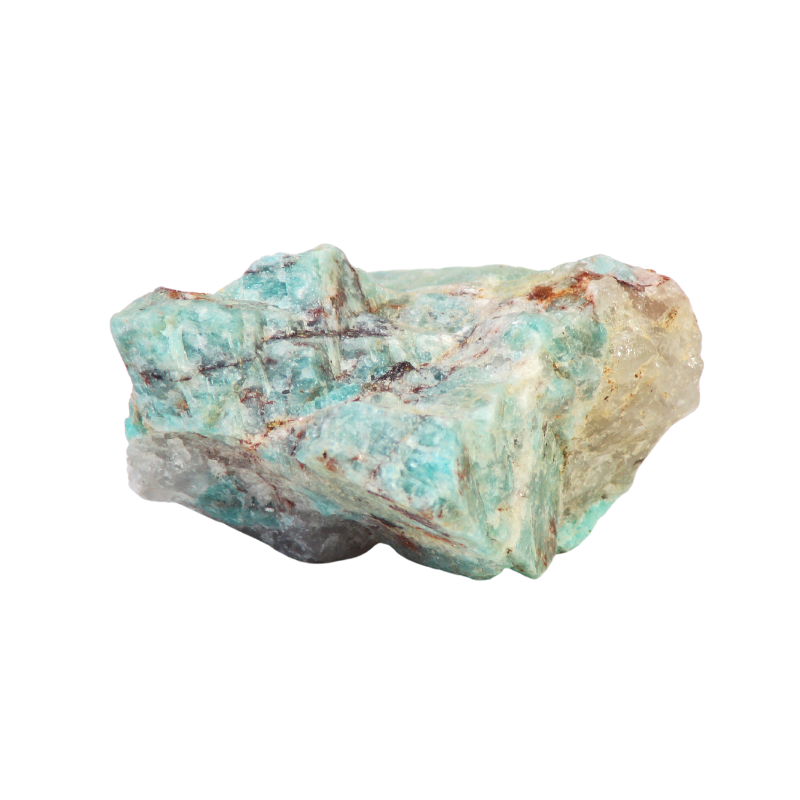 ---
How can you use these crystals for the Heart chakra?
Meditation: Sit in a quiet space, hold a crystal that resonates with the heart chakra, such as Rose Quartz, Emerald, or Rhodonite. Close your eyes, take deep breaths, and visualize a gentle green light enveloping your heart space. Allow the crystal's energy to flow through you, clearing blockages and nurturing love and compassion.
Wear Crystal Jewelry: Adorn yourself with crystals that resonate with the heart chakra, such as Green Jade, Malachite, or Chrysoprase. Wear them as pendants, bracelets, or rings to keep their healing energy close to your heart throughout the day.
Crystal Elixirs: Create a crystal elixir by placing heart chakra stones, like Green Tourmaline, Green Calcite, or Moss Agate, in a glass of purified water. Let it infuse overnight, and then drink the energized water to support your heart chakra's healing and growth.
Crystal Bath: Add heart chakra crystals, such as Rose Quartz or Prehnite, to your bathwater. Immerse yourself in the soothing energy and visualize the crystals infusing your heart space with love, compassion, and emotional well-being.
Heart Chakra Affirmations: Hold a heart chakra stone, like Rhodochrosite or Green Aventurine, in your hand and repeat affirmations that resonate with the heart chakra. Examples include:

"I am open to giving and receiving love"
"I forgive myself and others with compassion"
"My heart is a wellspring of boundless love."

Crystal Journaling: Keep a journal dedicated to your heart chakra healing journey. Write down your experiences, emotions, and insights while holding a heart chakra crystal like Green Jade or Amazonite. This practice can deepen your self-reflection and assist in clearing any emotional blockages.
Remember, to always cleanse and recharge your crystals regularly, as they absorb and transmute energy. Trust in the power of these heart-centered gemstones to help you clear blockages, ignite love and compassion, and embrace a life filled with radiant heart energy.