---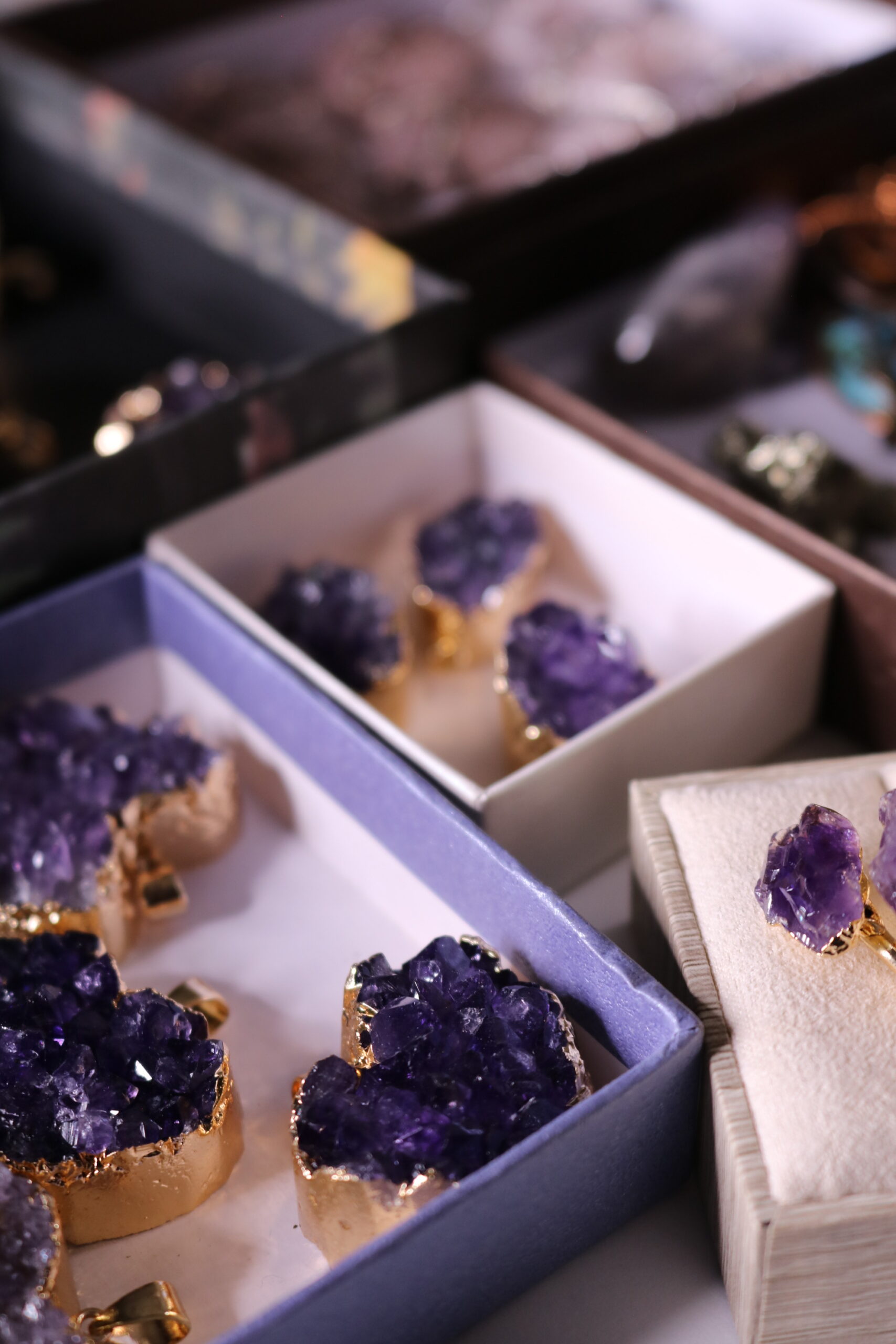 About New Moon Gemstones
New Moon Gemstones is quality crystal boutique that started out selling at pop-up festivals and farmers markets and is now avalible online.
Hi, I'm Cesselie. I was born in Los Angeles, CA and have lived in many different places and traveled all around the world from the USA to Asia.
In 2018, I met my lovely husband and we settled down in Las Vegas, NV and we adopted a cute cat named Pepe.
What got me into crystals was the first gift my husband ever gave me.
CLICK HERE to read the story that made me obsessed with rocks, minerals, gemstones, and fossils. 
I always knew I was meant to help people, so I got into healthcare. I am a very spiritual person and after self-enlightenment, I realized my purpose was to be a spiritual healer.
Over the years my intuitive gifts started to grow and get strong. I realized I was able to help people with my healing energy while empowering them to do what they needed to do to heal and move forward in their lives.
I am a strong meditation advocate and certain crystals can assist you in your personal journey. People would come over to my house and I would share meditation techniques using crystals. People started to ask if they could have the crystals or buy them.
So NEW MOON GEMSTONES was born.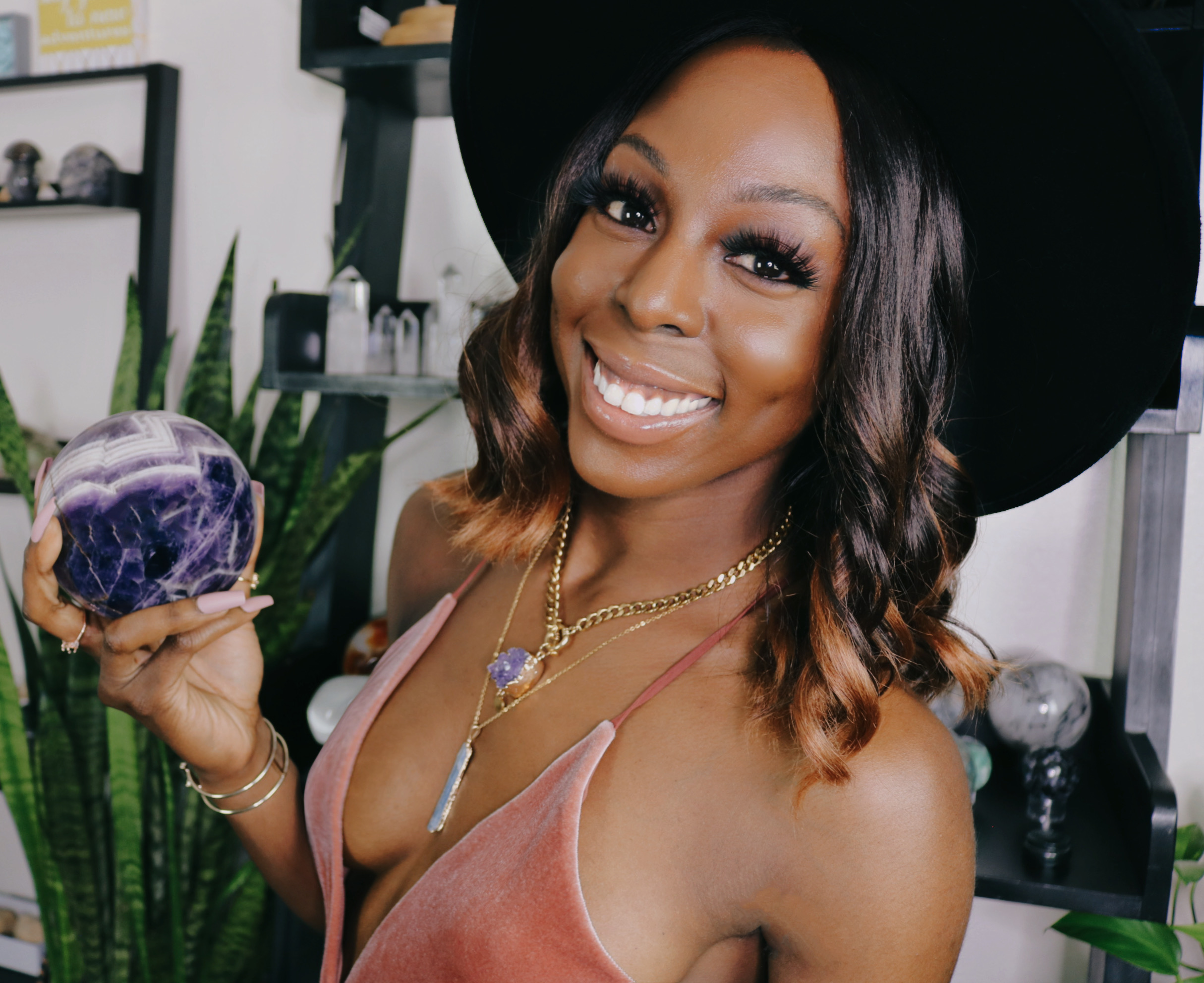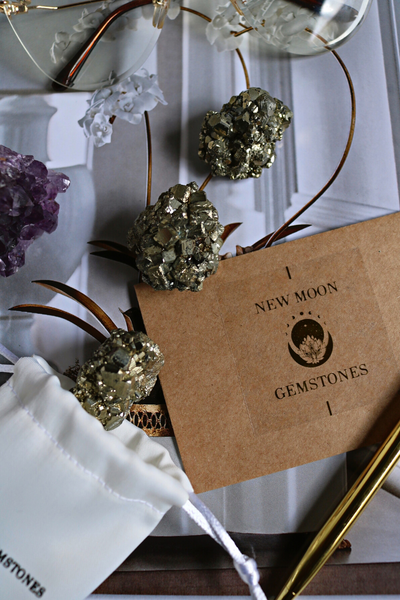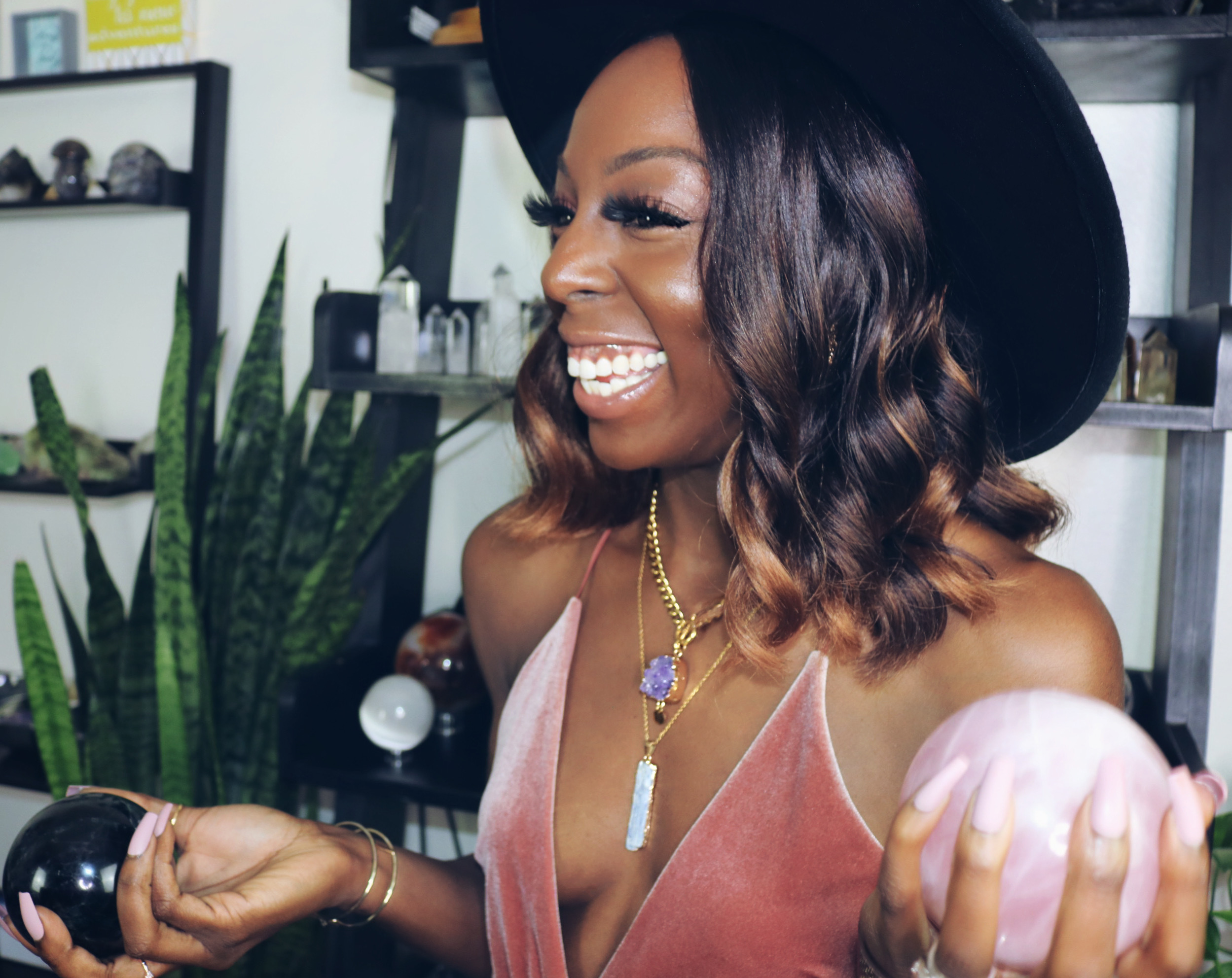 Become part of the New Moon Gemstones family on Social Media.

Show off your favorite jewelry & crystals by using the hashtag #NewMoonGemstones
Discover the Earth's natural beautiful treasures
About New Moon Gemstones ethically sourced crystal shop
We focus on providing ethically sourced crystals from crystal miners we trust. The miners we choose from take into account the way the minerals are mined and how it impacts not only our beautiful Earth but also the people that are apart of the mining process.
New Moon Gemstones crystals are sourced from different places around the world. Many of these connections were from making friends through our travels and friends we have acquired through gemstone trade shows.
If you read "Crystals | A Powerful Crystal Story That Might Make You Believe." blog post, you will know that the first crystal that Cesselie ever received was from Madagascar!
FUN FACT: Cesselie's engagement ring is a morganite stone from Madagascar
Our leading suppliers ship from Madagascar and Indonesia. We also have connections to suppliers of course here in the USA following Brazil, Mexico, Morocco, Russia and China.
---

---
Please take the time to read item descriptions and look through our shop policies before making a purchase. Item descriptions always contain details about size, weight, and anything else you might need to know. If you have any questions on a specific item please don't hesitate to ask via email.
---
Thank you so much for supporting my small business!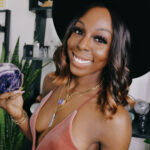 I love this beautiful planet that produces these beautiful crystals. I love creating trendy one of a kind jewelry! Just know that I'm smiling and listening to good music, with my sage stick on the table, when creating New Moon Gemstones Jewelry. Creating this small business changed my life! I wouldn't be where I am today without the support of my friends and family. Thank you all from the bottom of my heart.

-Cesselie
New Moon Gemstones jewelry is created & assembled by Cesselie in Las Vegas, Nevada.
---
about new moon gemstones about new moon gemstones about new moon gemstones
more about new moon gemstones | Collaborations
about new moon gemstones about new moon gemstones about new moon gemstones
---