Crystals for the THROAT Chakra
In the realm of ancient wisdom, the Throat chakra is known as the Vishuddha chakra. Throat Chakra, the energy center responsible for communication, self-expression, and authenticity. The Throat Chakra is where our inner truth meets the outer world, and when it's in balance, we are able to express ourselves clearly and authentically, share our thoughts and feelings, and connect with others on a deeper level.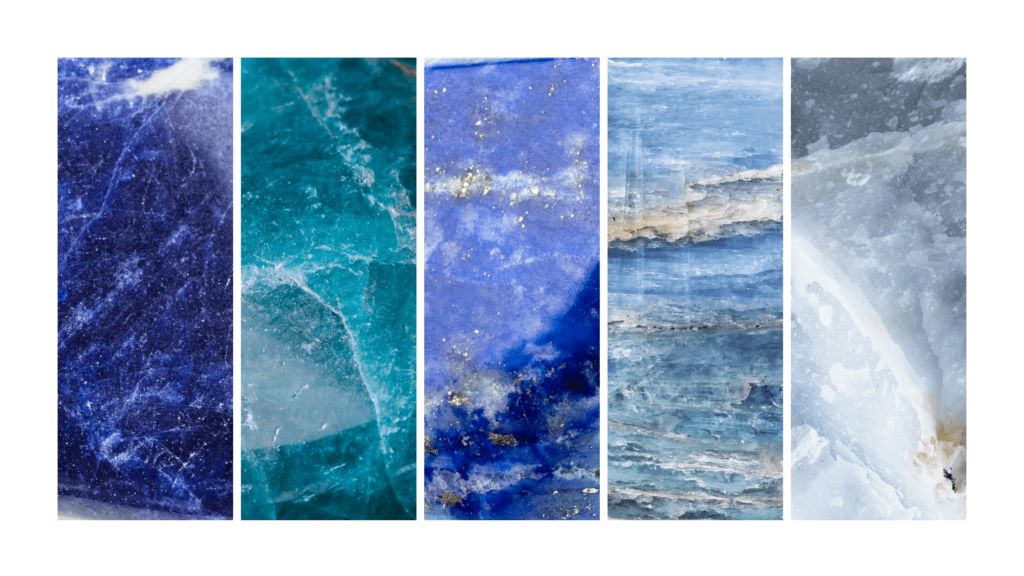 CLICK ON A CRYSTAL TO EXPLORE ITS PROPERTIES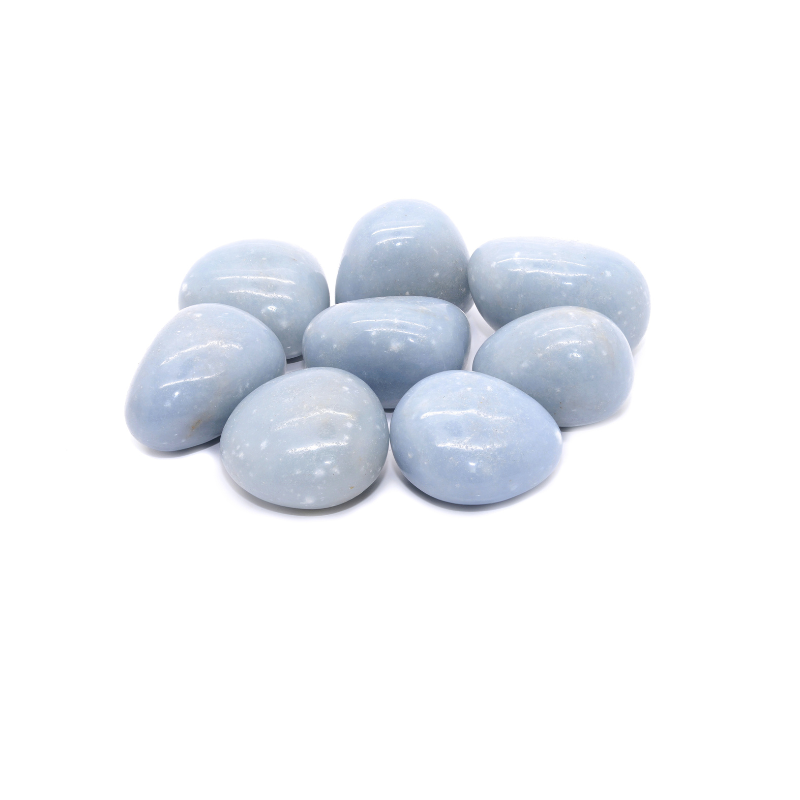 ---
How can you use these crystals for the throat chakra?
Select your preferred throat chakra stone: Choose a crystal that resonates with you and aligns with the throat chakra, such as blue lace agate, sodalite, lapis lazuli, or aquamarine.
Cleanse the crystal: Start by cleansing your chosen crystal to remove any lingering energies it may have absorbed. You can do this by placing it under running water, smudging it with sage or palo santo, or leaving it in moonlight overnight.
Set your intention: Hold the crystal in your hands and set a clear intention for its use. You may wish to focus on enhancing communication skills, expressing your authentic self, or releasing blockages in the throat chakra.
Meditate with the crystal: Find a quiet space where you can sit comfortably. Close your eyes, take a few deep breaths, and hold the crystal near your throat. Visualize its soothing energy enveloping your throat chakra, clearing any obstructions and fostering balance and clarity. Allow yourself to connect with the crystal's vibrations and absorb its healing properties.
Wear or carry the crystal: To benefit from the crystal's energy throughout the day, you can wear it as jewelry, such as a pendant or a bracelet, or keep it in your pocket or bag. This way, its vibrations will continue to support the throat chakra and facilitate self-expression.
Create a crystal grid: If you enjoy working with crystal grids, you can arrange multiple throat chakra stones in a geometric pattern. Place them with intention and use a clear quartz point to amplify their energy. Meditate within the grid or keep it in your space to enhance the flow of communication and self-expression.
Remember, your intention and connection with the crystals are key. Trust your intuition and find the methods that resonate with you the most. These practices can help you harness the energy of the crystals and amplify the healing and activation of your third eye chakra.