The Root Chakra, located at the base of the spine, serves as the foundation of our being and is the first of the seven chakras in the human body. It governs our sense of safety, security, and survival, and its balanced state is essential for overall well-being.
In this post, we will delve into the Root Chakra, exploring its connection to the physical body and how its balance impacts our health and happiness.
Additionally, we will provide you with three simple and effective grounding meditation exercises to help balance and harmonize your Root Chakra. By the end of this post, you'll have a deeper understanding of the Root Chakra and the tools you need to keep it in a balanced state.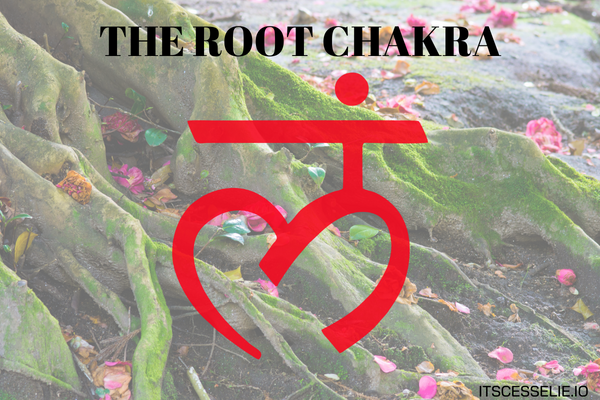 ---
Disclaimer: Links in this post may be affiliate links, If you click on them and make a purchase, I may receive a small commission at no additional cost to you.
---
---
What are chakras?

Sanskrit | the ancient Vedic Language used in India.
The Vedas | the ancient religious text that originated in India.
"Chakra" | "spinning wheel " in Sanskrit.
Esoteric Body | The Aura, Lowest layer in the human energy field
Subtle Body (Non-Physical Body) | is the energy
Physical Body | is the mass
Chakras are apart of an esoteric belief system that emerged from Indian traditions.
Chakras were first mentioned in the Vedic scriptures thousands of years ago.
The esoteric belief system is that, humans have two dimensions. The two dimensions are the "physical body" and the "non-physical body".
The "non-physical body" is called the "subtle body".
The "subtle body" is the energy while the "physical body" is the mass.
The "subtle body" consists of energy channels connected by nodes of psychic energy called chakras.
So if you can understand that the mind/psyche connects and interacts with the body, you can understand that the mind and body affect each other.
since everything has energy, everything and anything can influence our energy positively or negatively

ambi kavanagh
The Seven Chakra System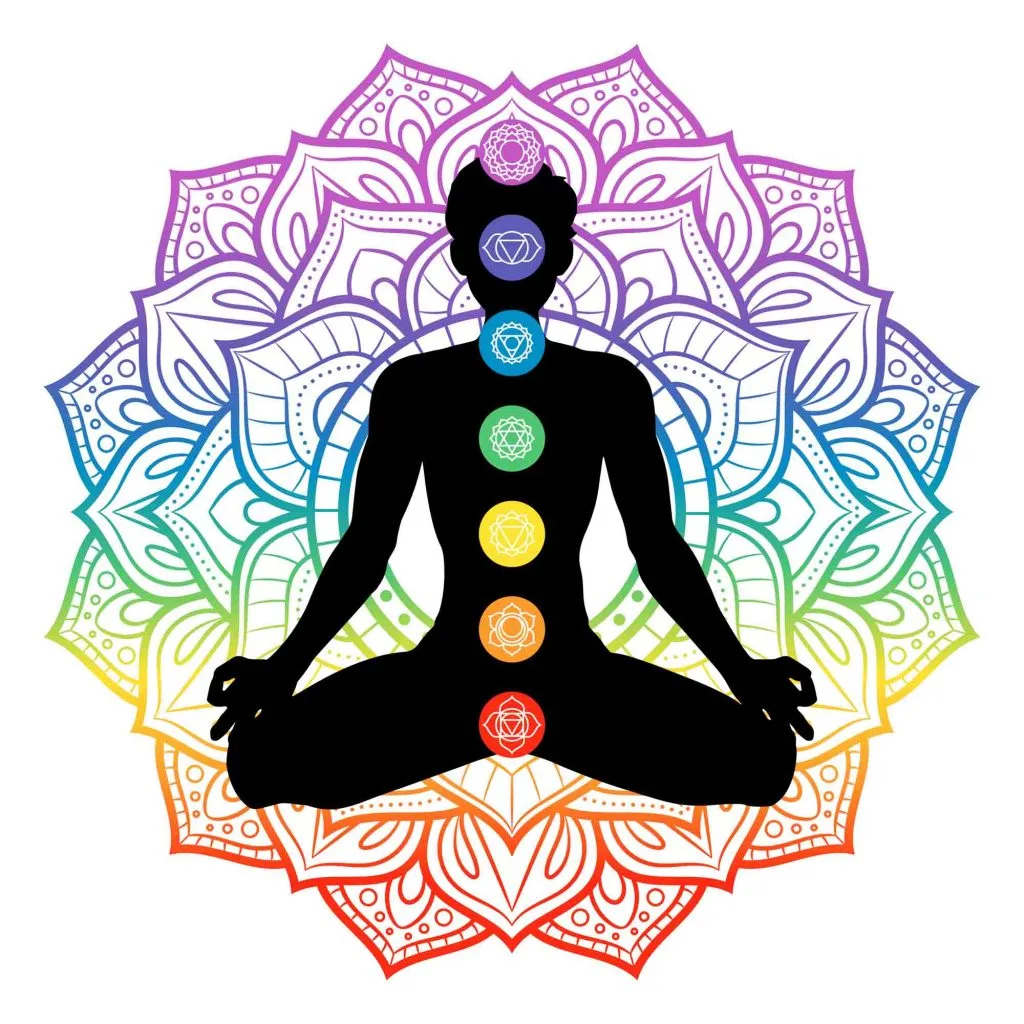 Root Chakra | Muladhara | Trust
Sacral Chakra | Svadhisthana | Sexuality & Creativity
Solar Plexus Chakra | Manipura | Wisdom & Power
Heart Chakra | Anahata | Love & Healing
Throat Chakra | Vishuddha | Communication
Third Eye Chakra | Ajna | Awareness
Crown Chakra | Sahasrara | Spirituality
---
---
My preferred chakra to work on is the Root Chakra, as I believe it is the cornerstone of our being. Much like how strong roots are crucial for the survival of a plant, a balanced Root Chakra is vital for our personal growth and well-being.

Self-care is of the utmost importance, as we cannot rely on anyone else to take care of us. It is up to each individual to take control of their own life and ensure their Root Chakra is nourished and balanced. Unfortunately, some people forget that they have the power to shape their own story and create the life they want. However, once this realization dawns, they can take back control and write their own narrative.

cesselie
---
the root chakra | Muladhara
The Root Chakra, located at the base of the spine, is the first of the seven chakras in the human body. It serves as a cornerstone for the rest of the chakras and is crucial to maintain a state of balance. This chakra houses some of our most powerful emotions, both positive and negative, and holds onto memories of our past pain and suffering.
If the Root Chakra is not balanced, repressed emotions may resurface, potentially leading to uncomfortable experiences. It is essential to confront and process these emotions, rather than suppressing them, in order to achieve a state of healing and move forward in life.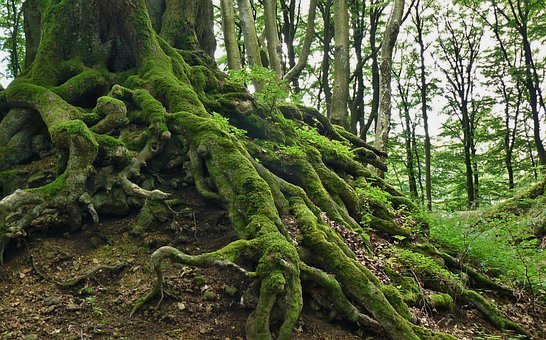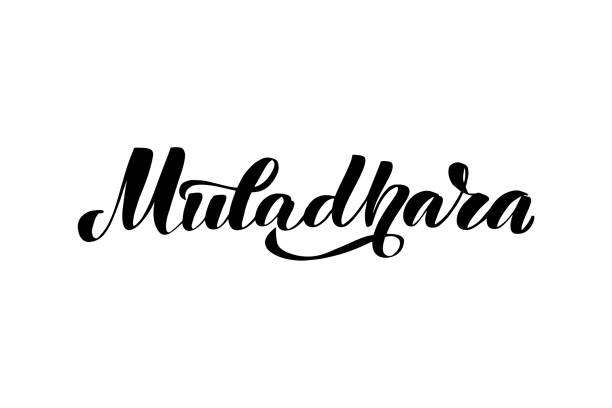 ---
SANSKRIT NAME : MULAdHARA | Mula = ROOT | Hara = LOWER
---
LOCATION | the perineum at the base of the spine between the anus and the genitals
---
COLOR | Red Black Brown
---
SENSES | Smell
---
MANTRA | "LAM" C note
---
ELEMENT | Earth
---
CRYSTALS | Garnet, Red Jasoer, Smokey Quartz, Black Tourmaline, Hematite, Obsidian Onyx.
---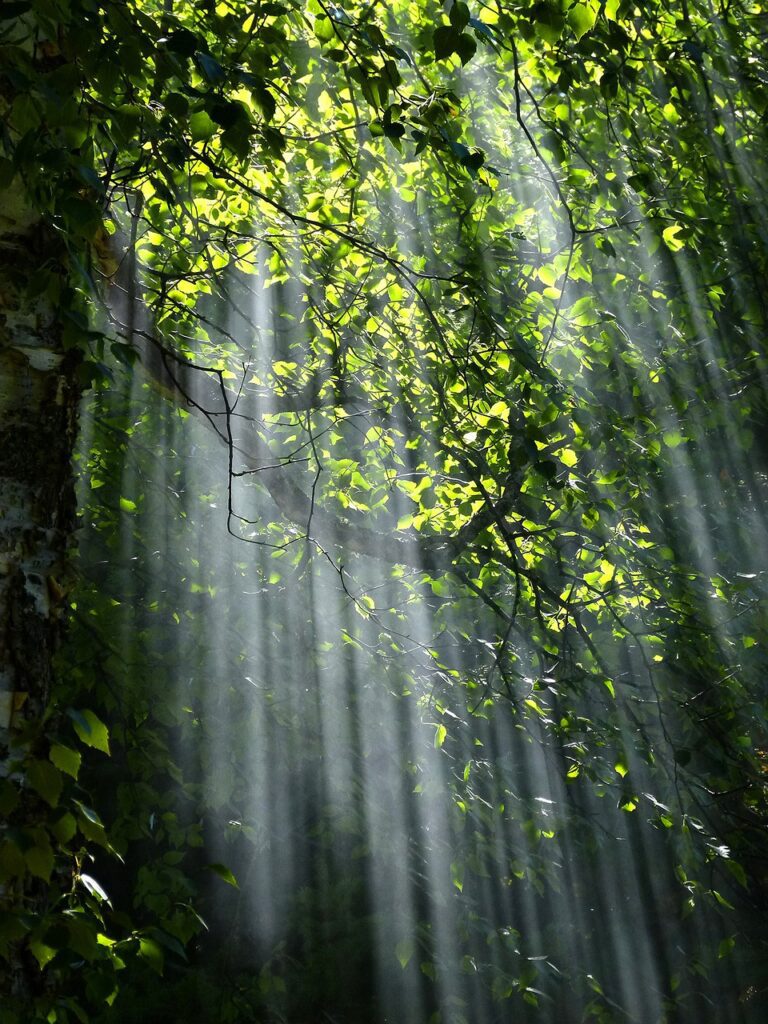 ---
 "Everything is energy and that's all there is to it. Match the frequency of the reality you want and you cannot help but get that reality. "
---
WHAT IS KUNDALINI?
In ancient yoga traditions it is believed that Kundalini is a form of stored energy which rests at the base of our spine, in the Muladhara or Root Chakra. It is often symbolized as a coiled serpent sleeping in the Muladhara area.
Human beings generally only tap into a tiny fraction of the potential energy that resides in our body. The remaining energy, or Kundalini, remains in a state of potentiality or a seed state.
Kundalini meditation and yoga practices are geared towards awakening the Kundalini, to increase the flow of Pranic energy around the Nadis to achieve true enlightenment. This is often achieved through a range of physical movements and deep breathing.
---
---
BALANCED ROOT CHAKRA
You are reliable
You have integrity
You are secure with a deep understanding of self
You are energized
You can work through your emotions
You can have deep connections with others
You are down to earth
---
underactive root chakra
You are not reliable
You are very unfocused
You are very lazy
You have a hard time setting boundaries
You are very easily taken advantage of
You always seem to be stuck in the middle of drama
You are very passive when you know you should take action
---
ooveractive root chakra
You have an extreme amount of fiery energy
You have uncontrollable anger
Sometimes people fear you
You get jealous easily
You are excessively negative
You have low self-esteem
You are self-destructive and self-sabotaging
You are a hoarder
You are greedy
You do not like change nor want to give new things a try
You do not have flexible boundaries
---
Body parts ASSOCIATED with the root chakra
Feet
Legs
Lower Extremities
Urinary System
Skeletal System
Adrenal Glands
---
" I AM GROUNDED WITH THE EARTH "
---
diseases and illnesses associated with the root chakra
Sexual Dysfunction
Foot and leg issues
Addictions
Obesity
Intestinal Disorders
Sciatica
Bone and teeth disorders
Lower spine issues
---
---
yoga for the root chakra
Lotus Pose
Childs Pose
Happy Baby Pose
Standing Forward Fold Pose
Mountain Pose
Corpse Pose
Warrior I II and III
Garland Pose
Hero Pose
Chair Pose
Downward Dog
Tree Pose
---
Root Chakra Meditation Exercises
Turn phone sideways for WIDE layouT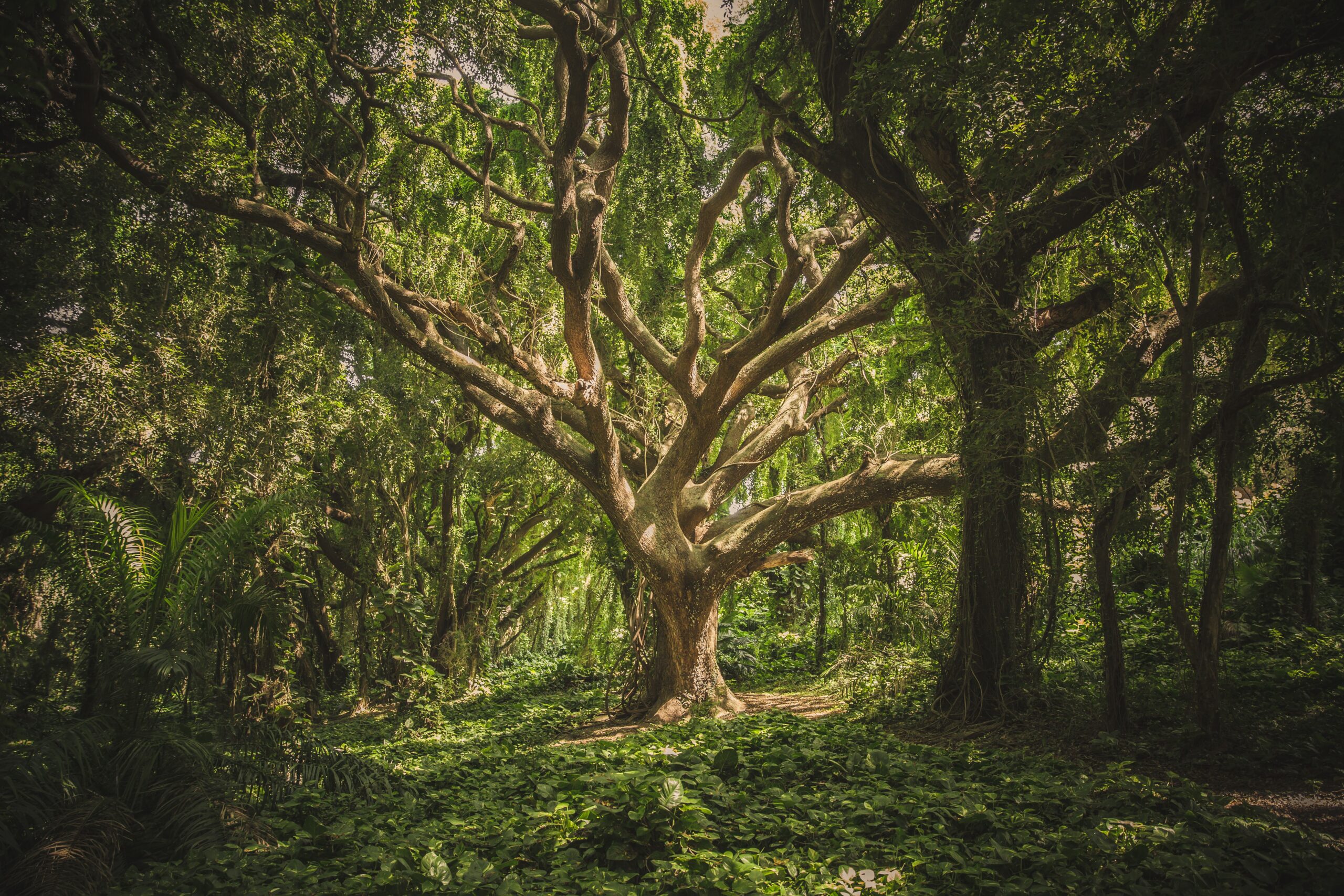 "I am Strong" root chakra Meditation
Sit or stand with the soles of your feet touching the ground
Exhale out your mouth completely
Inhale through your nose

(As you inhale ) Imagine energy flowing from the ground INTO the soles of your feet EXITING thru the top of your head.

Exhale through your mouth slowly

(As you exhale )Push out all the negative and stressful thoughts

Let your breaths be long and slow
Repeat for 10 breaths
Let your breath come back to its normal rhythm
Find stillness
Repeat MANTRA
MANTRA : I AM STRONG – I AM CONFIDENT – I AM CAPABLE
Mantra – is a word or sound repeated to aid concentration in meditation.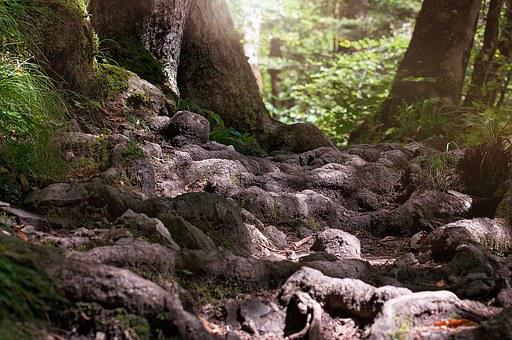 "I am CENTERED" Root chakra Meditation
Sit or stand with the soles of your feet touching the ground
Close your eyes
Inhale through your nose | 3 seconds
Exhale through your mouth | 3 seconds

( As you exhale ) Push out the stressful and doubtful thoughts

Repeat for 10 breaths
Let your breath come back to its normal rhythm
Find stillness
Repeat MANTRA
MANTRA: I AM CENTERED AND BALANCED
Positive affirmation – positive phrase or statement that is repeated to help change negative thoughts and encourage positive thoughts to enhance in your life.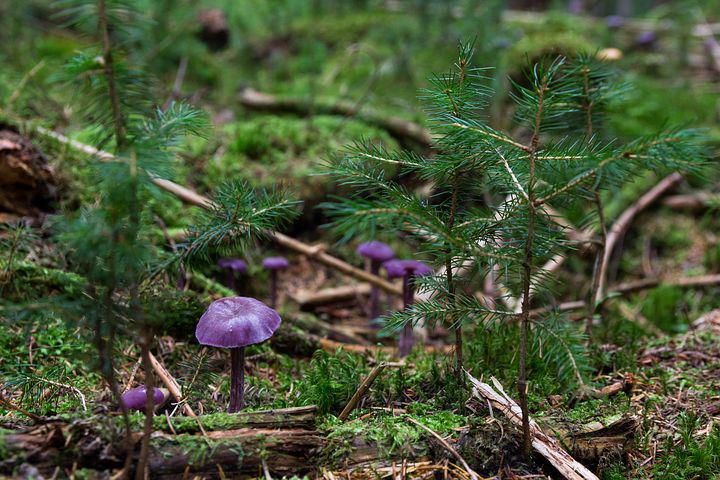 "i am NURTURED" root chakra Meditation
Sit or stand with the soles of your feet touching the ground

Your

LEFT

hand over your root chakra

Your RIGHT hand over your left hand
Close your eyes
Inhale through your nose slowly

( As you inhale ) Imagine a bright red glowing energy expanding and charging your root chakra

Exhale through your mouth slowly

( As you exhale ) Imagine the bright red glowing energy shrink

Repeat for 10 breaths
Let your breath come back to its normal rhythm
Find stillness
Repeat MANTRA
MANTRA : I NURTURE MYSELF, AND LIFE NURTURES ME
---

---
---
Check out these related videos on Root chakra MEDITATION
ROOT CHAKRA HEALING with Soft Hang Drum Music
Removes All Negative Energy | Tibetan Healing Sounds
256Hz 》ROOT CHAKRA CLEANSING SOUND BATH
---
Related Links | SOURCES
Meditation and Mindfulness: What You Need To Know
3 Easy Morning Meditation Exercises With Mantra